On Saturday, Donald Trump criticised the open border policies of European countries, suggesting that countries who had allowed "thousands" of refugees in were putting themselves at risk of being attacked by terrorists.
He referenced the recent terrorist attacks linked to ISIS militants in Germany, Belgium and France.
But he also included a Scandinavian country on his list, leaving the world baffled.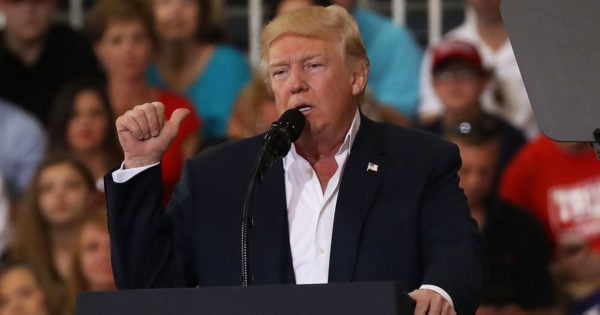 "You look at what's happening in Germany, you look at what's happening last night in Sweden. Sweden, who would believe this?" Trump said.
The only problem? Nothing happened in Sweden on Friday night.
The vague remark from the US President has been met with rage, confusion and, yes, humour from Swedes across the world.
Former Prime Minister and Foreign Minister Carl Bildt tweeted that he wanted to know what Trump "had been smoking" before making the odd remarks.
Sweden? Terror attack? What has he been smoking? Questions abound. https://t.co/XWgw8Fz7tj

— Carl Bildt (@carlbildt) February 19, 2017