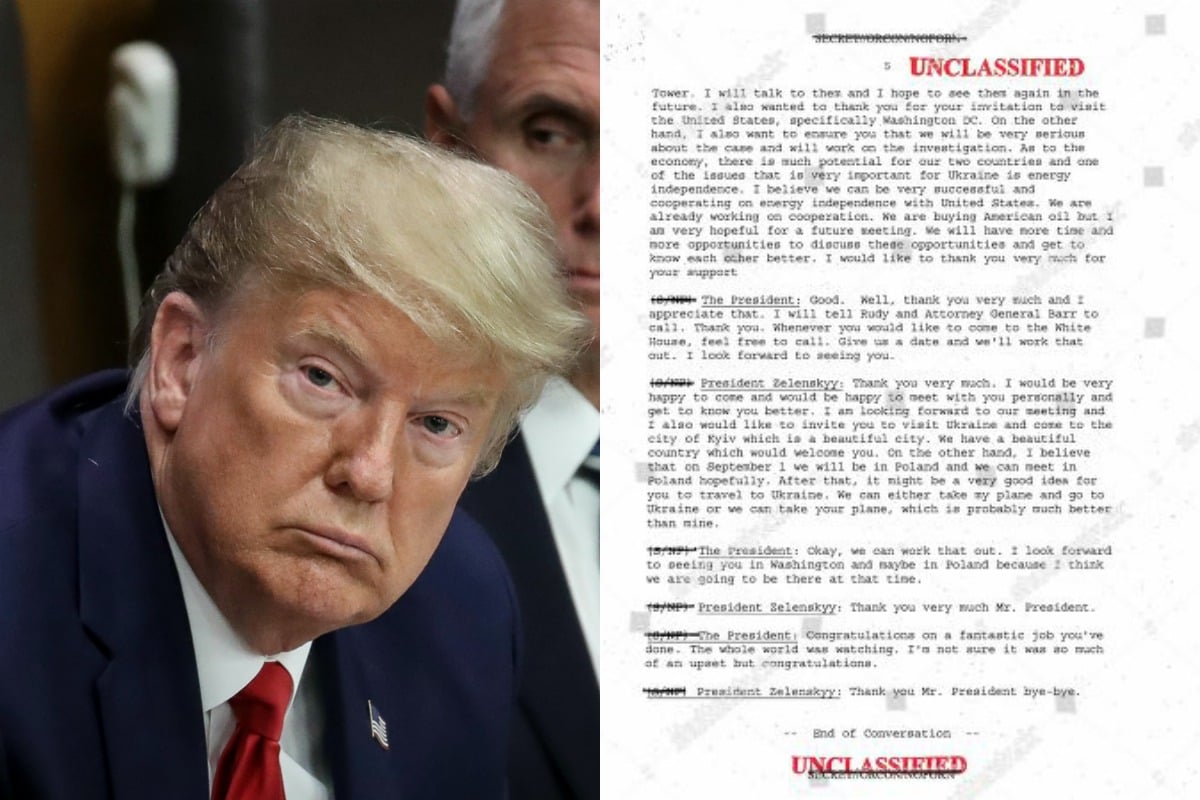 – With AAP.
1. "If you can look into it." Details of Trump's call to the Ukraine have been released.
US President Donald Trump repeatedly pushed for Ukrainian President Volodymyr Zelensky to investigate Joe Biden, and his son, Hunter, according to a transcript of the phone conversation released by the White House.
On Wednesday, the White House released a five-page summary of the phone conversation which took place on July 25 between Trump and Volodymyr Zelensky.
During the conversation, Trump also asked Zelensky to work with his personal lawyer, Rudy Giuliani, and US Attorney General William Barr on the issue.
The president of the United States has betrayed our country.

That's not a political statement—it's a harsh reality, and we must act.

He is a clear and present danger to the things that keep us strong and free.

I support impeachment.

— Hillary Clinton (@HillaryClinton) September 25, 2019
"There's a lot of talk about Biden's son, that Biden stopped the prosecution and a lot of people want to find out about that so whatever you can do with the Attorney General would be great. Biden went around bragging that he stopped the prosecution so if you can look into it… it sounds horrible to me," Trump says, according to the summary.
During the phone call, Trump also criticised Mueller's testimony from the day before and raised the possibility of looking into the US cybersecurity firm CrowdStrike.
"I would like you to do us a favour though because our country has been through a lot and Ukraine knows a lot about it. I would like you to find out what happened with this whole situation with Ukraine, they say CrowdStrike… I guess you have one of your wealthy people… the server, they say Ukraine has it," he said according to the transcript.
"There are a lot of things that went on, the whole situation. I think you're surrounding yourself with some of the same people. I would like to have the attorney general call you or your people and I would like you to get to the bottom of it," he added. "Whatever you can do, it's very important that you do it if that's possible."