The news of Donald Trump pulling out of the Paris Climate deal has been met with fierce, fast and unrelenting global condemnation.
Past and present world leaders, climate change experts and even US politicians within Trump's orbit have voiced their disappointment in the decision, saying it will leave the US, its citizens and the rest of the world far worse off.
So how on the money are they? Is Trump truly losing the plot, or are there fragments of merit to his controversial call?
If you're feeling a bit worried about the world, listen to the very first episode of Tell Me It's Going To Be Ok…
With the help of Emma Shortis, Lecturer of American History at the University of Melbourne, we break down what this news, critique and political and diplomatic chaos really means.
Firstly: what is the Paris deal?
In December 2015, after weeks of tense negotiations, the Paris climate agreement was drafted in a document that stretches about 31 pages.
The deal's overriding purpose was to set a global target of keeping the average global temperatures from rising two degrees by the end of the century. If the temperatures were to rise more than two degrees, the UN warns of 'severe, pervasive and irreversible' impact. We risk higher seas and, among a host of other issues, a global food and water crisis.
The Paris deal, signed by every country apart from Syria and Nicaragua, set a precedent for action against climate change environmentalists had been pushing for. Instead of dictating how countries were to reduce emissions, it provides a framework for how to go about starting. Ultimately, the pact is voluntary are there are no real consequences for countries who fail to meet their targets aside from the hope peer pressure would hold states accountable.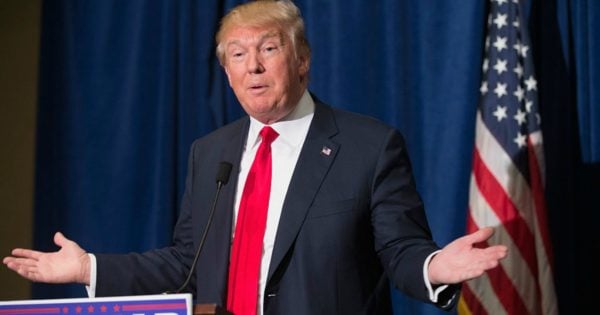 Why is the agreement important?
According to Emma Shortis of the University of Melbourne, Paris was seen as a "big achievement" because the United States had signed on.