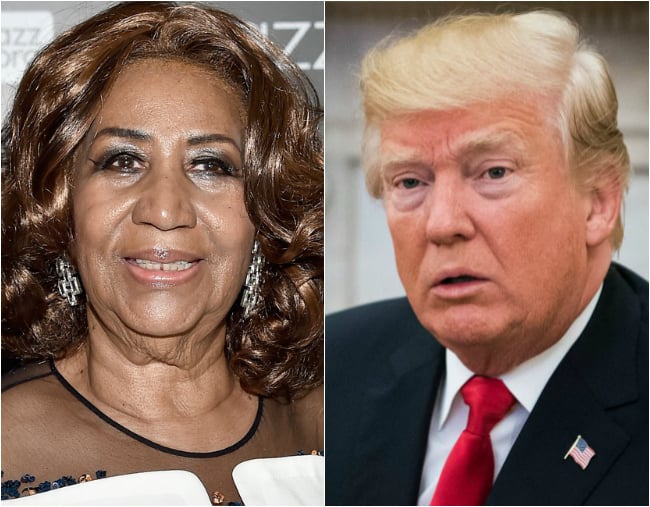 The world is in mourning after the death of soul legend Aretha Franklin.
But in amongst the warm memories, heartfelt words and touching tributes shared was a statement so narcissistic only one man could be responsible: Donald Trump.
The US President somehow managed to make the death of one of his country's greatest icons all about himself.
We unpack Trump's leaking former aide and what it means to have 'security clearance' on our Trump podcast. Post continues after audio.

Want to hear to more?  Subscribe to Tell Me It's Going To Be OK.
"I want to begin today by expressing my condolences to the family of a person I knew well," he began, before bizarrely adding "She worked for me on numerous occasions."
The rest of his statement was not too bad by Trump standards – it didn't make sense at points, but didn't continue to be downright offensive.
"She's brought joy to millions of lives and her extraordinary legacy will thrive and inspire generations to come," President Donald Trump said Thursday, expressing condolences to the late Aretha Franklin's family at his cabinet meeting. pic.twitter.com/1zGSWJLVj8

— POLITICO (@politico) August 16, 2018