This used to be a photo of two of Australia's most well-known cultural icons and beloved entertainers.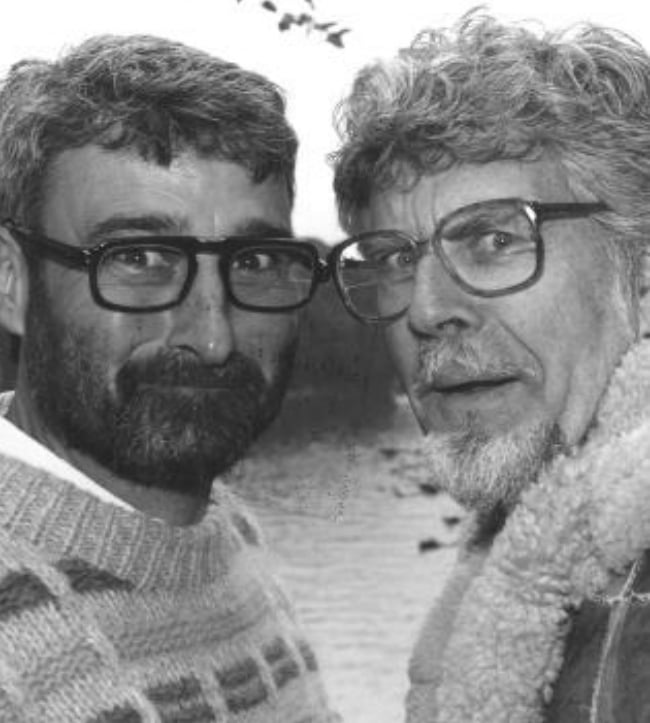 Now, it's a photo of two men accused of, and in some cases found guilty of, doing horrible things to women.
A "high-grade, twisted abuser" and a "sinister pervert" with a "demon lurking beneath the charming exterior".
Today, this photo is a terrifying image.
The allegations of sexual harassment and workplace bullying against Don Burke have come from least 50, and reportedly more than 100, women.
They range from accounts of him making disgusting sexual remarks such as ,"Is your c*nt as big as that?" to trying to remove his employee's bra, to asking for a woman to audition for him "topless".
They come from women he worked with daily to those he had brief encounters with, and together, these accounts paint a pattern of unsettling, misogynistic behaviour, designed to shock, demean and belittle the women involved.
And yet at the time this picture was taken on Burke's show, in 1993, Don Burke was in his prime - vat or perhaps nearing - the peak of his power and influence as a TV personality and household name. He had his own TV show, Burke's Backyard, authored several books, and would later go on to produce Backyard Blitz, cementing his position as Australia's most trusted gardener.