1. Australian TV star Don Burke labelled a "high-grade, twisted abuser" amid sexual harassment and assault allegations.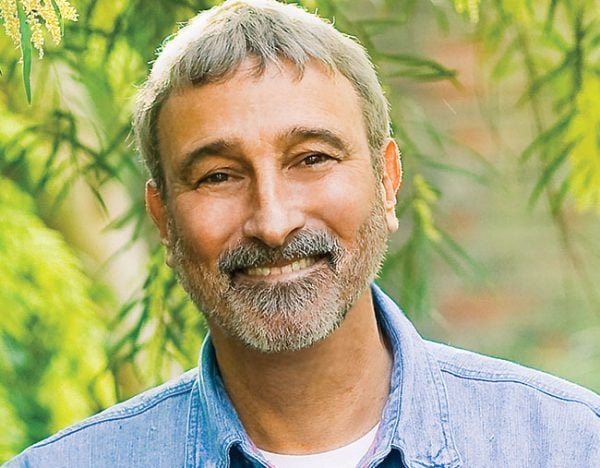 Australian television star Don Burke - who has been on screens for more than two decades - has been accused of indecently assaulting, sexually harassing and bullying a string of female employees, an exclusive investigation by Fairfax Media/ABC reports.
The report, published in Fairfax newspapers on Monday morning, made public claims from multiple women who allege the 70-year-old star used his position of power to sexually harass, assault and intimidate female employees.
In total, more than 50 people made serious allegations regarding Burke's behaviour.
Bridget Ninness, a former producer on Burke's Backyard - Don Burke's lifestyle and gardening show that aired for 17 years - told Sydney Morning Herald journalist Kate McClymont she believed Burke was a "high-grade, twisted abuser."
Another former employee of the show, Louise Langdon, alleges Burke once tried to remove her shirt. In another incident, she claims he placed his foot on her "rear end, with the view of checking the tone of my... backside."
David Leckie, the former chief executive of the Nine Network which aired Burke's Backyard, said he "wasn't surprised" to hear the allegations against the star.
"I've been trying to think of Harvey Weinstein-type people [in Australia] and the only one I can ever come up with is Burke," he told Fairfax.
"He was a horrible, horrible man."
Listen: Mia Freedman speaks to Tracey Spicer about taking down the embedded Boys Club culture in the Australian media. Post continues after audio. 
Burke, 70, has denied any misconduct. And, according to Daily Mail, he has hired one of the nation's top defamation lawyers, Patrick George, from the law firm Kennedys Australia. It's reported George has acted previously for former politicians, actors, celebrities and authors.
To read more about the allegations against Don Burke, click here.
2. Man recalls desperate efforts to save "beautiful, elegant" 25-year-old woman killed by a 'freak lightning strike' in Melbourne.
Family and friends are remembering Lauren Brownlee as "gentle, kind and giving" after she was struck by lightning outside of a home in the northeast suburbs of Melbourne on Friday night.
Lauren was rushed to hospital, but died in the early hours of Saturday morning.
Her partner, 23-year-old Ben Hollow, was also struck and is a serious but stable condition in the Alfred Hospital.
It's believed the pair had pulled over to watch the storm when they were struck.
Brandon Cleine told 7 News he was driving his sister home when another driver flagged him down. It was then he noticed the couple lying on the ground.
"I noticed there was a guy lying in the middle of the road and a car stopped off and a guy kinda waving his hands down saying 'Don't go, don't go'," he said.
Brandon rushed to their aid, calling 000 and beginning CPR on Lauren, who was in cardiac arrest.
"I was just hoping that she stayed alive... And I was just screaming at the lady on the phone like 'Please just get emergency services here as quick as possible. These guys are in desperate need'," he said.
"It's tragic. I can still picture her lying on the ground, I can still see Ben lying on the ground.
"I can still see her face. I'll never get that face out of my mind."
Both Lauren and her partner Ben worked for Melbourne real estate agency Stockdale and Leggo Croydon, with the agency remembering them as a "perfect couple" who were "totally in sync and love".
Her family and friends have set up a fundraising page to help cover the funeral costs.
3. Cherry Christmas! A bumper season means cherries will be more affordable than ever this festive season.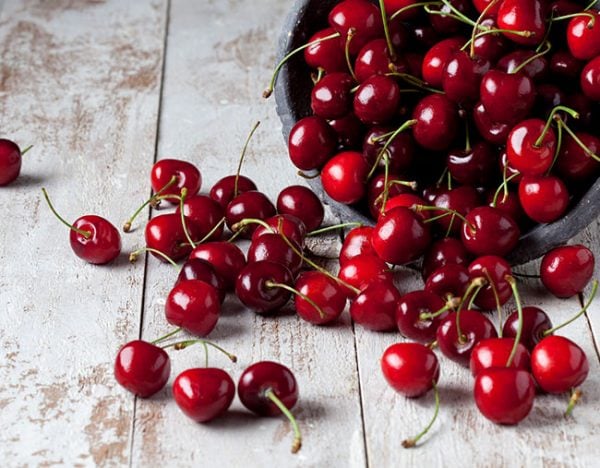 They're normally one of the most expensive items on any Christmas menu, but this year, cherries are set to be more affordable than ever.
Thanks to a bumper growing season, shoppers will be getting better quality fruit for lower than usual prices.
According to 9 News, Australia's cherry industry is predicting a 3000-tonne increase in the usual production of cherries.
"We've had a really good growing season this year, really good winter chill," Tom Eastlake, the president of the Cherry Growers of Australia, told 9 News.
"For shoppers, that means there will be a plethora of cherries to buy, and they'll be at a lower price point."
Current prices are expected to drop by around 10 to 20 per cent just in time for family Christmas gatherings. Perfect growing conditions also means that cherries will be of a higher quality than previous years.
It's welcome news after cherry prices increased to at least $20 a kilogram last year due to a 40 per cent decrease in yield.
4. Bali volcano eruption wreaks havoc on thousands of Aussie passenger's travel plans.
Bali's Mount Agung sent a thick plume of smoke 4,000m (13,100 feet) into the sky. https://t.co/TNUaI63ECY

— BBC News (World) (@BBCWorld) November 26, 2017
Flights between Indonesia and Australia are disrupted as Bali's volcanic Mount Agung continues to send a plume of volcanic ash and steam more than 6000m into the skies above the popular holiday island, AAP reports.
Ash from the eruption covered roads, cars and buildings near the volcano in the northeast of the island, while overnight a red glow of what appeared to be magma could be seen in photographs by Antara, the state news agency.
Indonesian authorities ramped up warnings in response.
"Since last night the eruption has been a magmatic type eruption, not phreatic," Sutopo, a spokesman for Indonesia's Disaster Mitigation Agency (BNPB), said in a Twitter message, referring to the switch from a steam-driven eruption to one with magma.
"That's what has caused the eruption to continue to produce smoke and dark volcanic ash."
AirAsia and Virgin Australia flights between Denpasar and Australia remained grounded as of Sunday night.
Jetstar was forced to cancel numerous flights on Saturday and the following morning but was back on schedule by Sunday evening.
One Bali-bound flight, filled with school leavers heading to celebrate Schoolies, was forced to turn around 90 minutes from Denpasar Airport because of the ash cloud.
The flight re-routed to Darwin, but passengers were then flown to Cairns because there was no available accomodation in the Northern Territory capital. The ordeal turned a six-and-a-half hour flight into a 25-hour "nightmare", passengers told The Daily Telegraph.
"We had been on the plane for five hours, and we got turned around to Darwin and we just sat on the runway for two hours," 18-year-old Rosie Buman told The Daily Telegraph.
Qantas flights continued to operate.
5. Buckingham Palace has issued an unprecedented statement on those Meghan Markle and Prince Harry engagement rumours.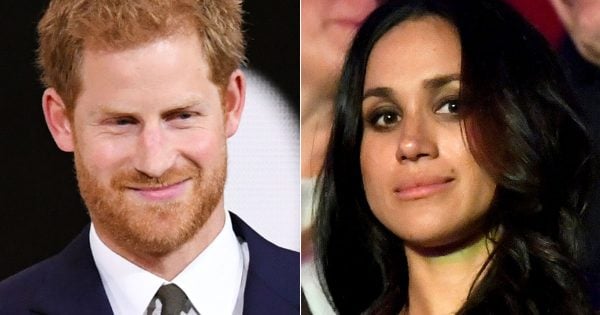 It's pretty rare for Buckingham Palace to respond to rumours and speculation, and in particular the British tabloid kind, but that's exactly what they've done.
With news that a Prince Harry/Meghan Markle engagement announcement was more of a "when" than an "if", the Royal Family has issued a statement on all the hubbub.
According to Hello! magazine, a spokesperson for the Royal Family responded to the frenzied reports, saying they "would not give a running commentary on Harry's love life".
The unprecedented statement comes just weeks after bookmakers confirmed they had suspended all bets on an engagement announcement and a 2018 royal wedding, and a month or so after reports suggested the Suits actress would not return to the series next year.
It's also believed Markle has moved out of her Toronto apartment and will be now living permanently at Kensington Palace in the UK.
6. A pregnant woman's gut bacteria could influence the future health of her children, scientists say.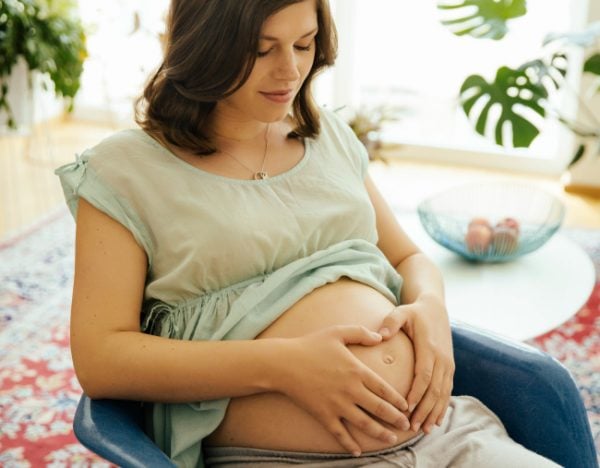 Scientists have discovered that the bacteria in a woman's gut before and during pregnancy could influence the future health of her children.
According to The Herald Sun, Victorian researches have found that bacteria in the digestive system can contribute to immune, digestive and even mental health.
The new findings are paving the way for pregnant women to have bacteria tested to determine the possible prescriptive diet or supplements she may need to ensure a healthy gut for her and her growing baby.
The studies at the Walter and Eliza Hall Institute of Medical Research in Victoria showed that mice babies who weren't colonised with their mother's microbiome at birth went on to develop type 1 diabetes.
"Anything we come into contact with, the microbiome is the first point of entry to the body," lead researcher Professor Len Harrison told The Herald Sun.
"Almost everything in the environment affects the microbiome, and therefore your health.
"It's emerged as an enormously important area for health."