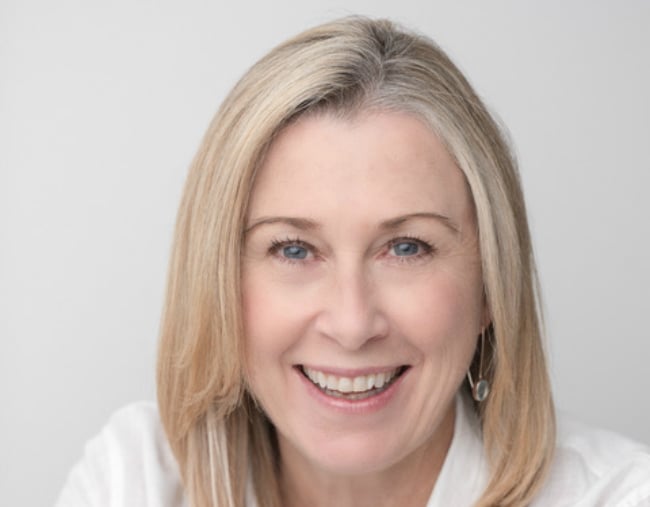 Warning: This post contains mentions of emotional abuse and domestic violence and may be triggering to some readers.
For 24-hour support, please call 1800 RESPECT (1800 737 732).
It was his eyes that scared me the most. They were black, cold and dead. The look of a killer's. The sound of my voice terrified me too. It was mine, but it wasn't me. A rasping hiss squeezed out with what little breath was left. "Please, Ben, Please!" I was begging for my life.
'Die you c***, die!' Ben* said, as he strangled me tighter. Then came the white tunnel of light I knew was sucking me to my death. Ben's psychotic face was the last I'd ever see. The man I loved, murdering me. I was 7.5 months pregnant.
Vivian shares her story of family violence on The Split. (Post continues below.)

I was 18 when I first met Ben at a party. He was drop dead gorgeous and a successful actor, so I already had a bit of a school-girl crush on him. When he looked at me with his baby blue eyes, my stomach did a flip. We talked for hours. There were pretty actresses and models there, but to him I was the only person in the room. He was charismatic and charming.
'He's the One', I thought.
Within weeks Ben was declaring his undying love for me. He promised marriage, babies and a long, happy life together. It sucked me in. I thought I'd found what I'd been looking for. Someone to love me, care for me and grow old with me. I trusted him. I let go and allowed myself to be vulnerable with him. Then I met Mr Hyde.