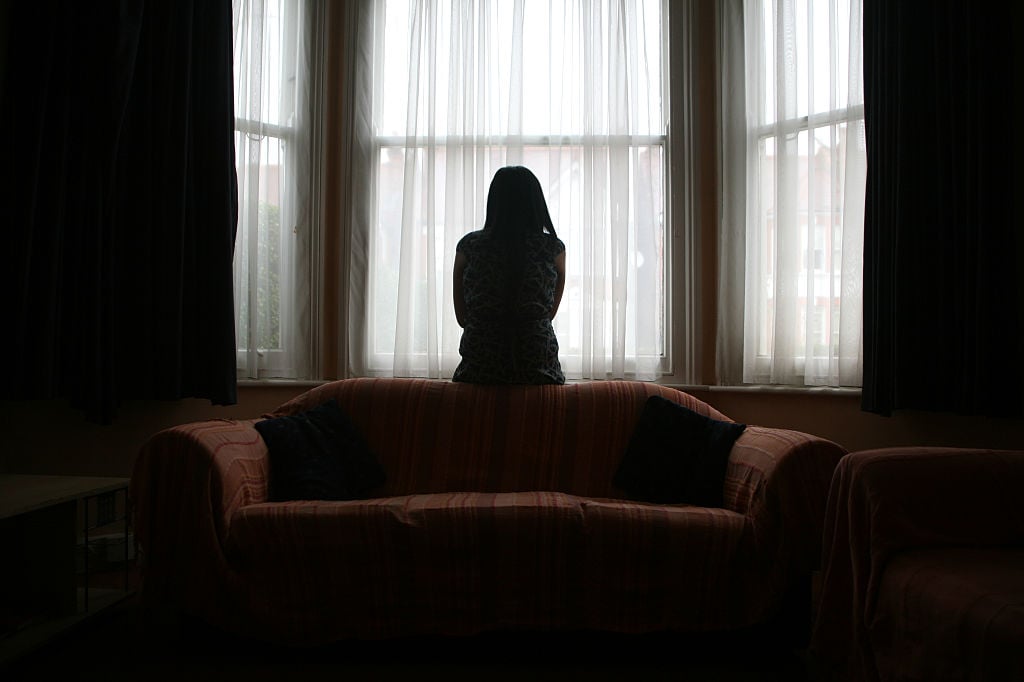 WARNING: This post deals with domestic violence and sexual abuse and could be triggering for some readers.
Vicki* was a career woman with her own home, car and annual holidays with her two children when she met Rob* at work. 
"I was a single mum co-parenting two kids, but life was good," Vicki told Mamamia. 
"I met Rob when we attended a training course together and there was an immediate physical attraction. I felt like I was punching above my weight and that I was 'lucky' this gorgeous man was into me. It was a whirlwind romance but looking back now it's easy to see the red flags."
Vicki says that Rob was moody and unsociable. He hated meeting her friends and didn't want to hear about her day.
"I would tell him about a meeting at work and he would straight away cut me off by saying something like, 'they're a bunch of c***s' and so I would stop. I couldn't debrief to my man and that felt strange to me."
After a few months of dating, Vicki flew to the UK to visit an old friend for a once in a lifetime trip that she had planned for years. Rob offered to help with her household while she was away, but just two days into her trip, he dropped the kids to her ex-husband and flew to meet her.
"He love-bombed me by saying he just missed me so much. 
"There wasn't much love in my childhood. My mum never told me she loved me and yet here was this attractive man flying across the world. My self-esteem was low and his grand gesture took me in."
Watch: Women and violence, the hidden numbers. post continues below. 
Rob's behaviour became increasingly difficult and Vicki says she often felt embarrassed or uncomfortable when they were out together.
"He would come with me to my kids' gymnastic carnival, then sit in the front row ignoring them and playing a game on his phone, while my kids looked to him for some sort of acknowledgment. 
"His moods were hard to judge, and I was always on high alert thinking about how my actions might affect him. I would try to guess all of his possible reactions and it was very stressful."