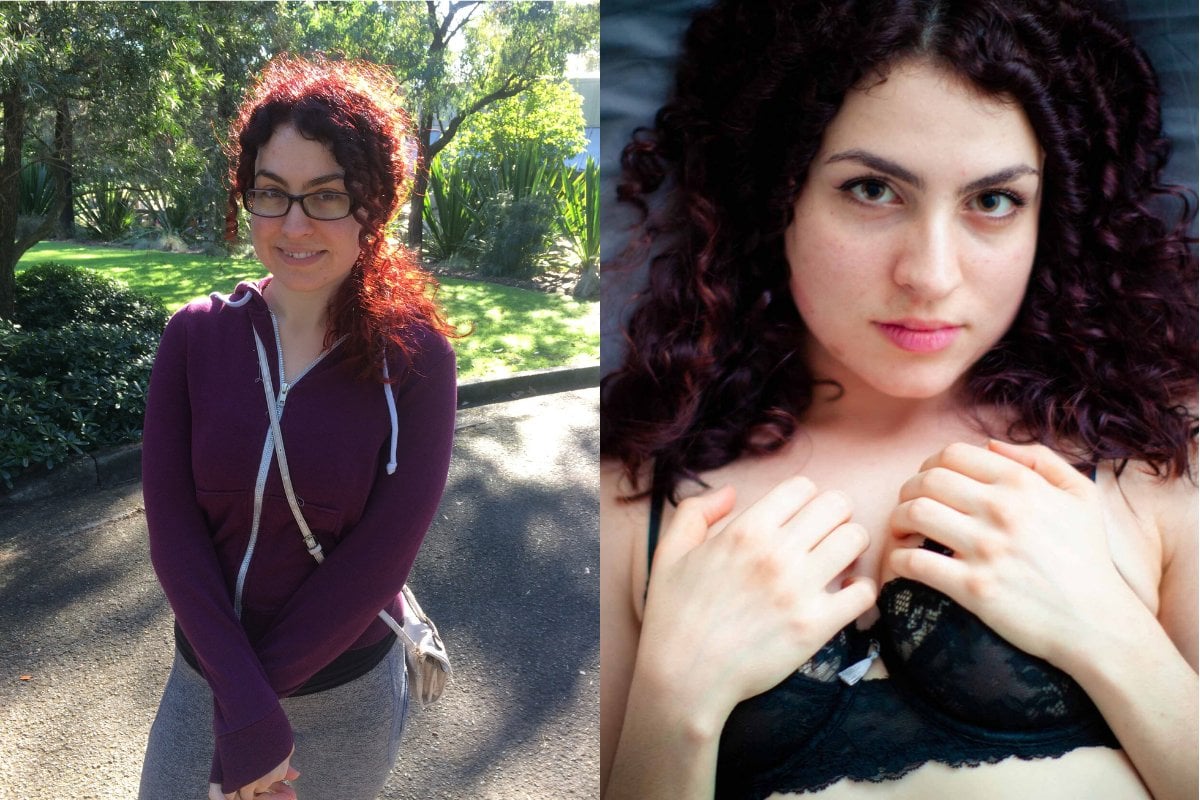 This post discusses domestic abuse and sexual assault and may be triggering for some readers.
'I don't blame him at all. I still feel like I could have stopped things from going further.' 
It's hard to articulate the mindset you can find yourself in after living with an abusive partner for years. You feel worn-down, small, insignificant, powerless. 
You don't even quite realise that it's happening at first, because the process is so gradual. 
Watch: Women And Violence: The Hidden Numbers. Post continues below. 
You begin to feel a sense that something is wrong. You blame yourself initially. 
You try harder and harder to be a supportive partner, because maybe that's the problem. But when emotionally manipulative behaviours progressively turn into repeated sexual assault, the problem ceases to be whether or not you're being a 'good enough' partner. 
It's difficult these days to read back over journal entries I had written during the course of that three-and-a-half year relationship. 
It almost sounds like a different person talking. 
Although I'd had my difficulties before that time with body image and self-esteem, that relationship completely transformed who I was as a person. 
Fundamentally, I began to view myself as an object without worth.
If my partner didn't respect it when I told him 'no', if the person I loved could so easily and repeatedly push past my boundaries and tell me he 'just couldn't help himself', what worth could I possibly have? I lost touch with myself - with my body, as well as my identity as a strong person. 
A common question that gets asked regarding domestic violence is what types of people find themselves in abusive relationships.
Well, I was working as a domestic violence and sexual assault counsellor at the time, and yet, it took years for me to leave that relationship myself. 
While I credit leaving to some amazing support services and a lot of therapy, that was only the beginning - the journey that came afterwards was an infinitely harder one.