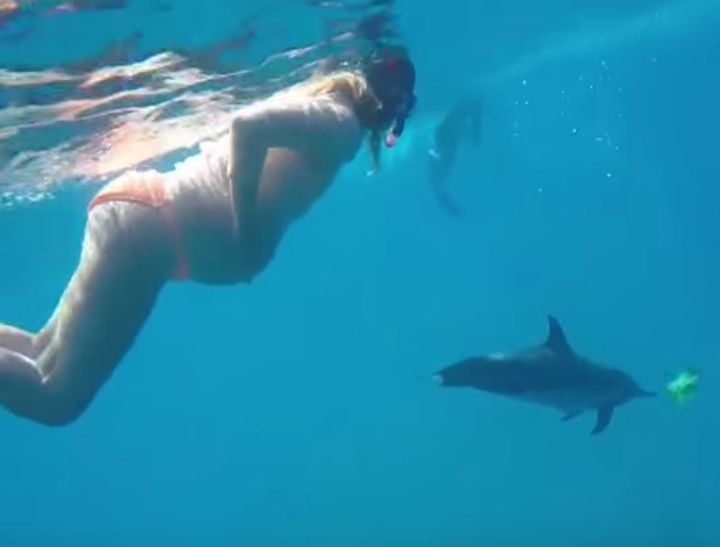 'Dolphin midwives' are a thing now, apparently.
Dorina Rosin owns a sanctuary in Hawaii, where she leads a peaceful existence with her husband Maika Suneagle.
The heavily pregnant woman loves her beautiful island life, and writes on her blog that she feels "transformed" and "healed" by the dolphins in the nearby waters.
All sounds very lovely and serene, doesn't it?
That is, until you hear that Ms Rosin is planning to have her baby in the water alongside those wild, carnivorous creatures.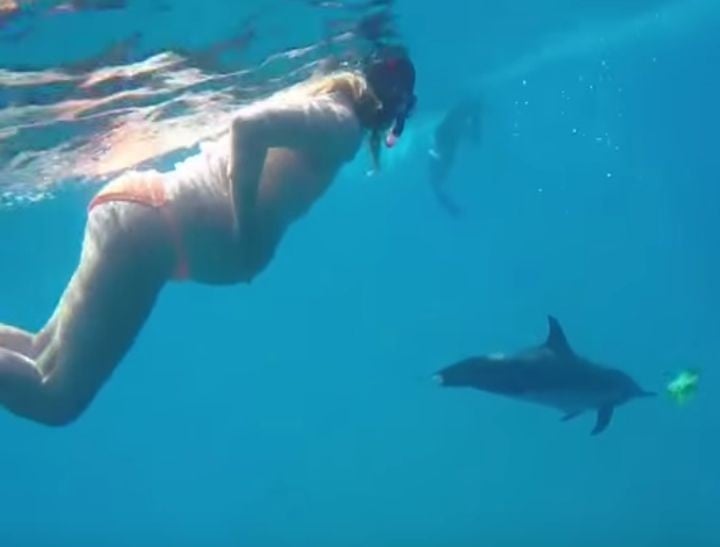 You see, Ms Rosin is planning a 'dolphin-assisted birth' — and she apparently believes that delivering her baby underwater without medical assistance is the most relaxing, natural option for her little one.