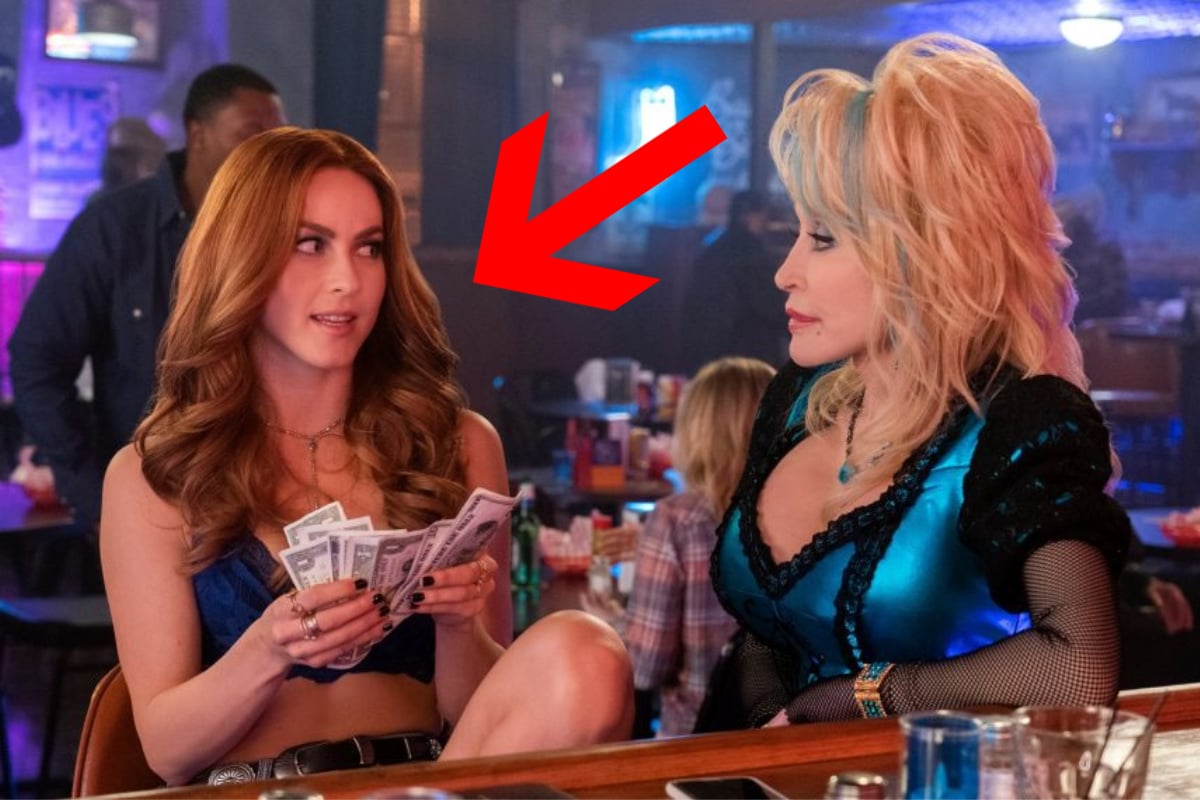 Right now, it's that time of year when lots and lots of interesting-looking movies and TV shows start popping up on your Netflix homepage.
Many of these are Christmas-themed. Some are great, like the Love Actually-esque teen movie Let It Snow and, of course, The Crown season three. Some, like Kristin Davis' Holiday In The Wild, are truly terrible.
Then, there are the 'so bad they're good' movies and shows like The Knight Before Christmas and Yummy Mummies.
But we're not here today to talk about all of those. We're here to talk about a new TV series called Dolly Parton's Heartstrings.
You can watch the weird and wonderful trailer for Dolly Parton's Netflix series Heartstrings below. Post continues after video.
As the title suggests, Heartstrings is a new Netflix show created by and starring country music legend and Miley Cyrus' godmother Dolly Parton that the streaming service describes as "soapy, heartfelt and emotional".
The series features eight short films based on eight of Parton's famous songs: 'Jolene', 'Two Doors Down', 'If I Had Wings', 'Cracker Jack', 'Down From Dover', 'Sugar Hill', 'J.J. Sneed' and 'These Old Bones'.
Starring some big-ish names like Julianne Hough (who plays Jolene), Ginnifer Goodwin from He's Just Not That Into You, Kathleen Turner, Delta Burke and Parton herself, the anthological series that can be watched in any order sounded like it'd be a hit.
Having watched all eight episodes, I can confirm… it's not. In fact, Heartstrings is quite awful. That said, I'm still trying to figure out why I cried through half of the episodes and couldn't stop watching.
Now that I've come to the realisation I'll never get the eight or so hours I spent watching Heartstrings back, I have some questions that need answering.
Want the latest in juicy entertainment and gossip news? Get Mamamia's celeb podcast The Spill in your ears below. Post continues after audio.