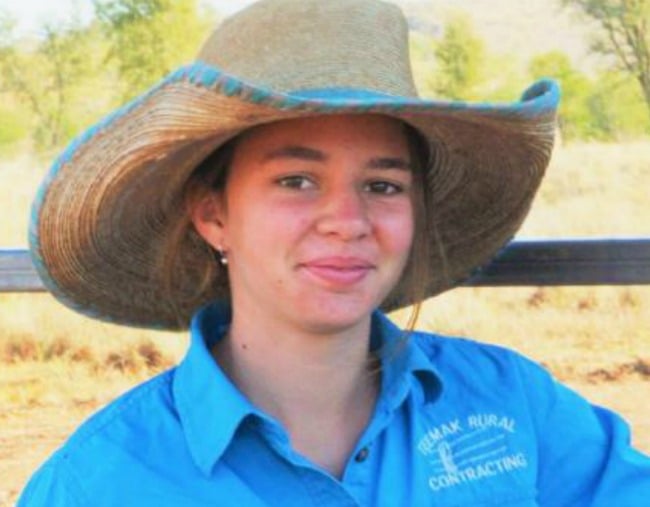 This article discusses suicide and may be distressing for some readers. If you or anyone you know needs support, you can call Lifeline on 13 11 14 or BeyondBlue on 1300 22 4636.
As Kate Everett lay with her teenage daughter's body, she vowed her death would not be in vain.
The parents of Amy "Dolly" Everett, who took her life after being bullied, have since been trying to keep that promise through their foundation Dolly's Dream.
Their work to raise awareness about cyberbullying has led to the launch of the inaugural Do It For Dolly Day on Friday, which will see schools and workplaces across Australia "go blue" – Dolly's favourite colour – in a bid to educate communities and empower them to stamp out bullying.
Ms Everett says she wants children, parents and other adults to use the day as a chance to speak up.
"We wanted to keep the conversation not only on bullying but on kindness, giving kids the tools to flex their kindness muscles," she told AAP.
Dolly, the former face of Akubra, was 14 years old when her parents found her lifeless body at their Katherine home in the Northern Territory in January last year.
She had endured persistent bullying and abuse at her school and had just finished a drawing, captioned "speak even if your voice shakes" before her death.
Watch Dolly's parents on A Current Affair in the months after Dolly's death. Post continues after video.