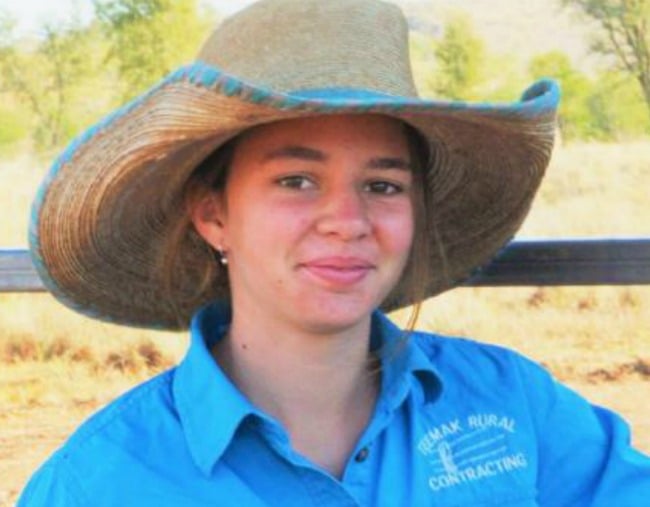 1. Dolly Everett's parents reveal the full extent of her bullying in TV interview.
On Tuesday, May 1, Dolly Everett should have turned 15. Instead, her parents were interviewed by Tracy Grimshaw on A Current Affair, in an attempt to raise awareness about the dire impacts of bullying on young people.
In the emotional interview, Tick and Kate Everett outlined for the first time the extent of the bullying Dolly suffered at the hands of her peers.
"She told me that boys were calling her a slut, she was 12. I don't know whether 12 year olds even know what that means, they shouldn't."
Kate tried to get the school to intervene.
"It was basically just swept under the cover," she said.
Watch Dolly's parents on A Current Affair. Post continues after video.
They said that one boy in particular would call Dolly names and push her over, and one day, Dolly retaliated. She "decked" the other student, resulting in her being suspended.
After that, Tick and Kate thought the bullying was over. Then they got a phone call from the school.
A boy at Dolly's school had convinced her to take "inappropriate photos" of herself.
"She just went from the most enjoyable little girl to someone that did end up in trouble at school there's so much that I found out now, as opposed to then, and it probably would've made the outcome so much different," Kate said.
Tick added they they missed "so many alarms".
Now, Dolly's parents are campaigning against bullying, and have started the Dolly's Dream foundation, to raise awareness of bullying, anxiety, depression, and youth suicide.
If you or someone you know needs help call LifeLine on 13 11 14 or the Kids Helpline on 1800 551 800.
2. Former AFL coach Mark "Bomber" Thompson charged with drug trafficking.