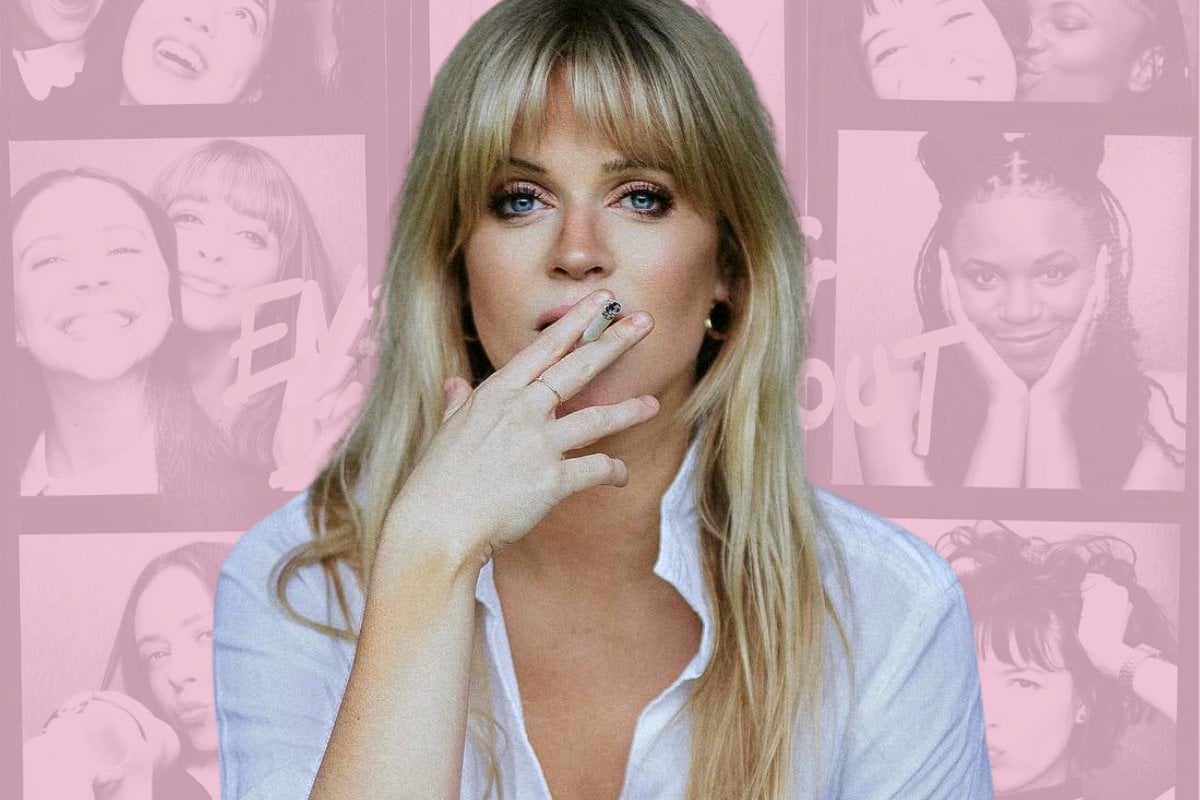 It's a question that's flung around occasionally between friends – often after a round of rosés when we're all feeling a little too nosey.
Who would play you in the TV show about your life?
A question that demands you toe the line between being righteously humble and appallingly cocky. One that gives you the hypothetical power to pluck out any celebrity and tie them to a representation of yourself. 
It's also a question Dolly Alderton had to ask herself. But for her, there were no hypotheticals involved.
And that's because Dolly's life has been turned into a TV show. Her best-selling memoir, Everything I Know About Love, has been transformed into the 7-part series that is streaming now only on Stan.
Watch the trailer for Everything I Know About Love. Post continues after video.
For those of you who don't know, Dolly Alderton is a writer. She started out with a personal blog (typed out from her bedroom in a share house), which evolved into a weekly column all about sex and dating.
Alongside her writing, Dolly famously worked as a story producer on Made in Chelsea (a reality TV show which chronicles the lives of posh British people) and created a rather popular podcast with her pal Pandora Skyes called The High Low. 
Jotting down her life story along the way, Dolly's memoir, Everything I Know About Love, has now been adapted for screen – which brings us to this fabulous series. 
From the producers of Bridget Jones' Diary and Love Actually and directed by China Moo-Young, the series follows the lives of four mates living in a share house in London in 2012. The rowdy bunch is made up of Maggie (played by Emma Appleton) who is the main character, loosely based on Dolly. Her childhood best friend, Birdy (Bel Powley, who you'll recognise from The Morning Show and The King of Staten Island), plus their university mates Nell (Marli Si, from Alex Rider) and Amara (played by Aliyah Odoffin in her first role fresh out of drama school).