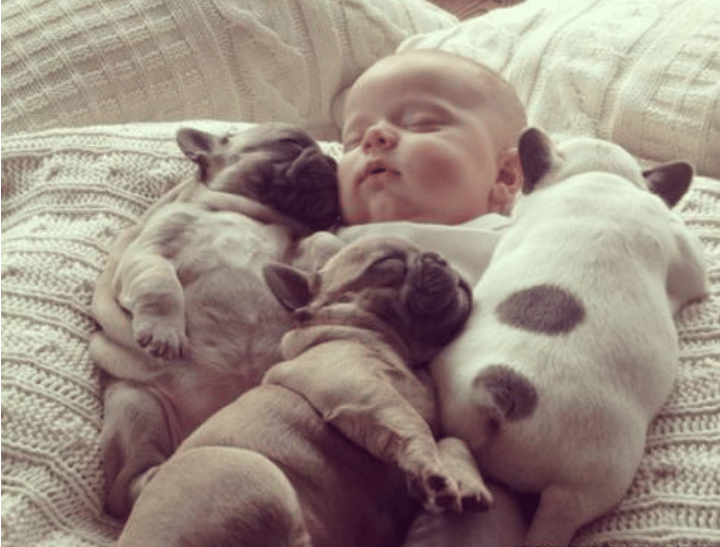 I love my dog, I really do. He has become like another child in my life.
I say fourth, because even though he came first (our stereotypical parental test run… Mutt-ernity if you will), as each of our children came along, as is the natural order of things, our dog shifted down a rung in the pecking order.
So. Without further ado, I cordially introduce you to Gibson the wonder dog.
Much loved, 6 year old serial pest.  Wardrobe: classic minimalism. Fur coat daily. Even in summer. Colour: mushroom velour. Temperament: maximum energy or asleep. Bred for: hunting bears. Intent on continuing this legacy by protecting his family from beloved childhood teddy bears.
Scroll through the gallery to see Liv's cute dog (post continues after gallery):