We need to talk about Yogi.
Yogi is a one-year-old Shih-poo who is a very good boy.
He also has the face of a human, more specifically, the face of Nicolas Cage.
It's… unsettling. But it's also very cute.
When Yogi's human, Chantal Desjardins, posted a photo of the lil' woofer on Facebook, her friends noticed there was something a little bit different about him.
He… he looked like a human who had travelled many-a-sea and won many-a-battle (and starred in a little movie called Con Air) and then was reincarnated as a fluffy lil' floofer.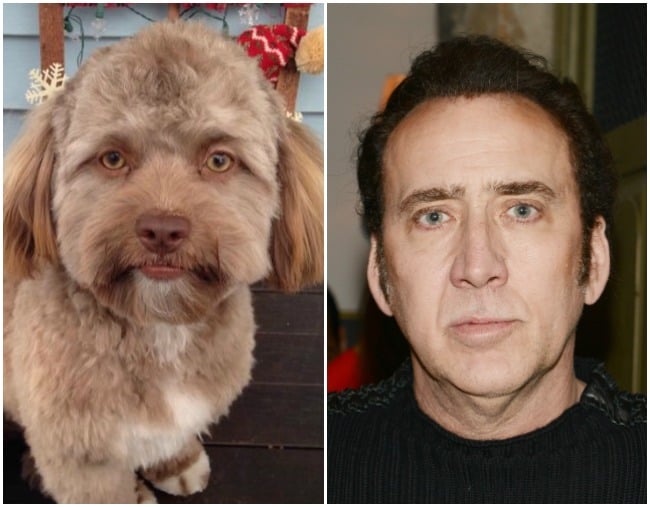 This dog looks like he's been here before and has seen some shit.
One of Chantal's friend's girlfriend's brothers (next door neighbour's aunt) posted the image on Reddit and the internet lost their collective doggo minds over it.