We need to talk about Yogi.
Yogi is a one-year-old Shih-poo who is a very good boy.
He also has the face of a human, more specifically, the face of Nicolas Cage.
It's… unsettling. But it's also very cute.
When Yogi's human, Chantal Desjardins, posted a photo of the lil' woofer on Facebook, her friends noticed there was something a little bit different about him.
He… he looked like a human who had travelled many-a-sea and won many-a-battle (and starred in a little movie called Con Air) and then was reincarnated as a fluffy lil' floofer.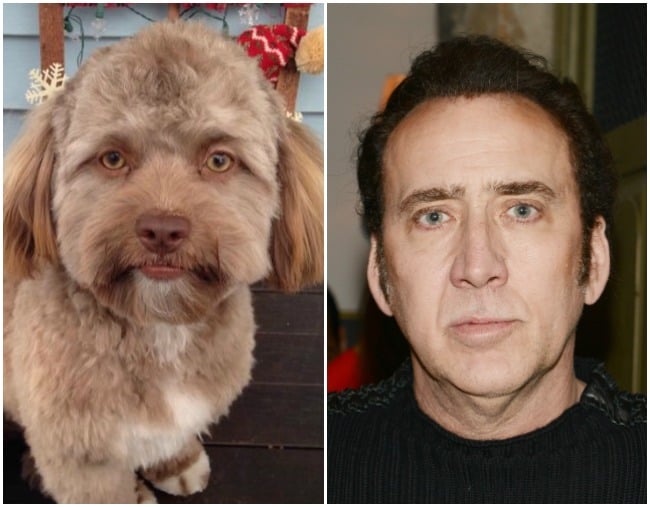 This dog looks like he's been here before and has seen some shit.
One of Chantal's friend's girlfriend's brothers (next door neighbour's aunt) posted the image on Reddit and the internet lost their collective doggo minds over it.
"I laughed, then I got uncomfortable, now I'm rocking back and forth desperately trying to convince myself it's just a face swap," one person commented.
"I'd feel weird petting it," added someone else.
"But it's not just his eyes. Look at that little grimace smile that can only come from a middle-aged man whose soul has been given to corporate," someone else commented.
"Just imagine drinking milk from the gallon. You close the fridge door, and behind it is this man dog staring into your soul with disappointment," added another.
Anywho, we think he's a pretty cute Nicolas Cage doggo.
Shout out to all Dads. Here at Mamamia we are always looking for ways to make Mamamia even better. Dads, we need you to help us do that by filling out this quick 15 min survey for us. Click the button below for your say.