Boop.
A doggo has gone and bamboozled a hooman in the best possible way.
The hooman in question is Senthil Nathan from Chennai, India.
Senthil started to notice that someone was stealing random items like doormats and mops from his front porch so he installed a CCTV camera to catch the thief.
"We live in an apartment and occupy one of the flats in the ground floor," Senthil told Bored Panda. "We originally suspected that it was a cat, which comes and sleeps in our porch sometimes."
But it was not a cat, nor a hooman.
It was a very clever doggo who very much liked household goods.
Anyhoo, Senthil uploaded the full results of his very intensive investigation on Twitter.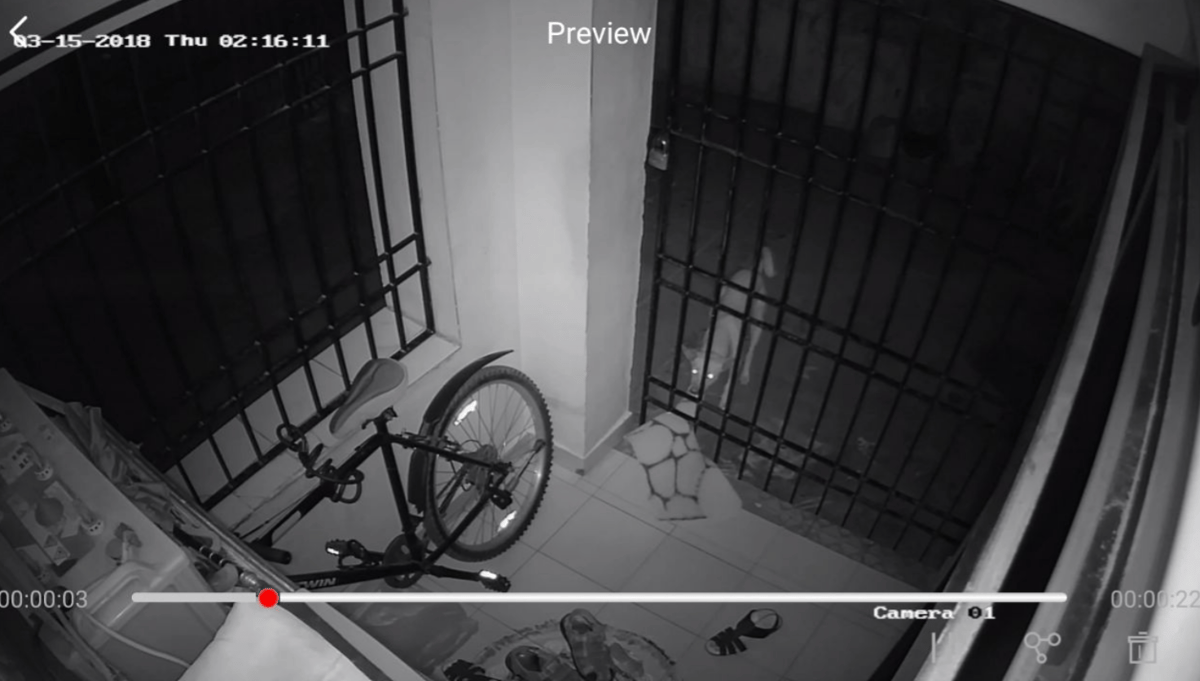 Later Senthil updated his followers, telling them he thinks the dog is a stray who steals the doormat to sleep on at night.
We figured out that the dog drags it to the street and sleeps on it for the night.

— St_Hill (@St_Hill) March 16, 2018
So, he's a resourceful lil' doggo.
None of the other doormats have ever been located... so he probably has a lil' doormatted doggo lair somewhere.