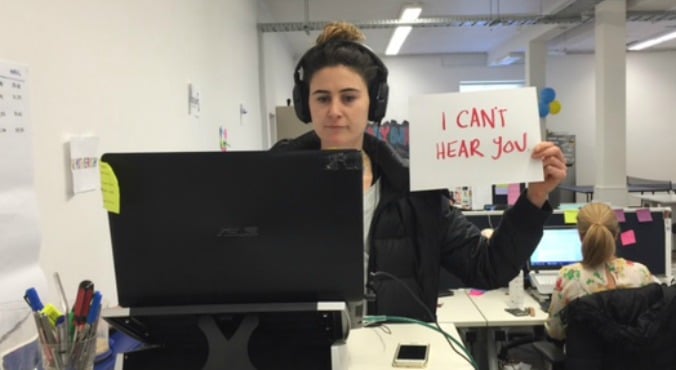 Mons listening to white noise: Image Supplied. 
One of my delightful colleagues, Mons, has been chatting about a thing called "white noise" for quite some time now. She says it helps her concentrate. She says it's relaxing. She says everyone needs to try it. So I did.
And, at first, I didn't really get it.  I found it a little weird. But after a little mucking around with the frequencies, I found a one called brown noise. And it was perfect. I too have fallen in love with listening to noise.
"What is this all this noise?", I hear you ask. It's static sound, kind of like the noise your TV makes when there's no signal. It's part of a family of noises, of which there are four, and they can be altered depending on your needs. Why would anyone actually want to listen to that? Hear me out.
RELATED: Finally, an easy trick to getting that song out of your head.
I spoke with Stéphane Pigeon, a professional sound designer and signal processing Ph.D. engineer, who designed a website, My Noise, a noise generator that takes your personal hearing thresholds into account.
"Basically, they all cover the whole frequency range, but with di?erent "?avours". Brown is the more bassy, and white the more hissy. Pink is a good compromise between these two, and Grey is something that sounds ?at to the human hear, by taking the characteristics of the human hearing into account," Pigeon explained.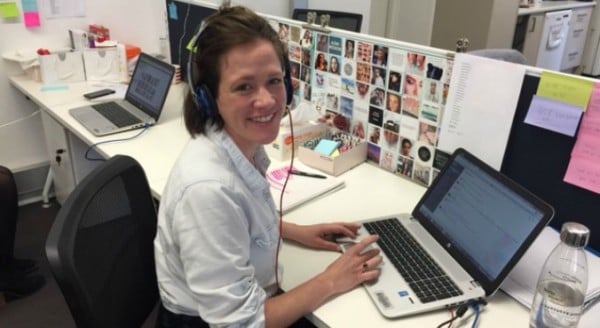 When you're in an environment that differs to what you like working in, noise can play a significant part in helping you concentrate.