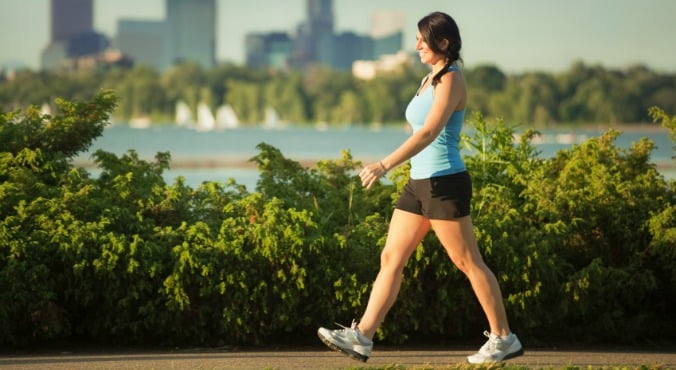 Image: iStock.
It seems walking is viewed as running's less 'cool' cousin. You rarely see people bragging about their walking prowess on social media (evidently "Just finished a 5km walk, feeling the burn!!!" doesn't quite have the same ring to it), and it tends to be reserved for those lazy/hungover/recovery days where a spin class is out of the question.
However, a new study has thrown some shade at anyone who reckons walking isn't effective exercise — and it seems taking your stroll to the next level is actually really easy. Ridiculously easy, in fact.
Researchers from Ohio State University found that by mixing up their walking speed, male and female subjects increased their metabolic rate and burned calories by around 20 per cent more than they did when maintaining a steady pace.
Evidently, the simple act of speeding up or slowing down was enough to burn extra energy. That might seem obvious, but this study was one of the first to examine how altering walking speed affects metabolic rate, so it's quite a significant finding.