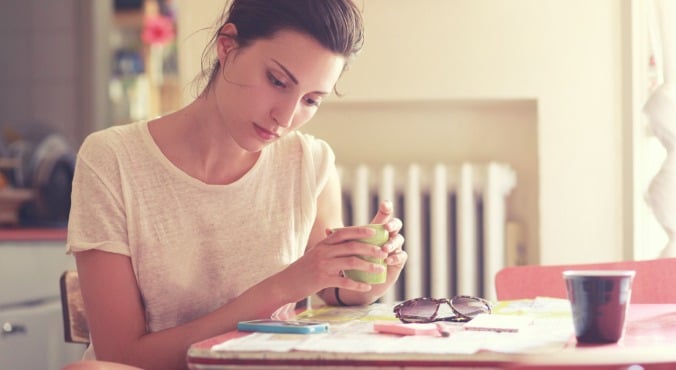 Image via iStock.
There are many things we do around the house, usually on autopilot, that can contribute to our health and waistline.
From the temperature you set your air-conditioning to, to how much natural light you let in, there are a few easy thing you can change around your home to benefit your health.
1. Lighting
Apparently, the lighting in your home can contribute to your weight. A study published in the International Journal of Endocrinology found that light affects your leptin and ghrelin hormones, which are responsible for fullness and hunger.
They discovered that sleep deprivation and limited light exposure led to lower levels of leptin, which regulated the amount of fat in your body.
When you don't get enough sleep, your hormones that control hunger will scramble, and you can crave sugar. So when you wake up turn on the lights and open the blinds.
 RELATED:Your office lights could be impacting your weight
2. Access to food
The access and visibility of food can contribute to what you eat in the house (without you even realising). Melanie McGrice, a Melbourne-based dietician, says access to food plays an important part in what we eat when we're at home.
"We are much more likely to eat food that is visible to us, which is why I often recommend putting a fruit and vegie bowl on the kitchen bench with plenty of nutritious, easy to grab fresh fruit and vegetables such as snow peas, baby mushrooms, strawberries, cherry tomatoes and apples," Melanie says.
Related: The 9 easiest (and surprising) ways to get clean, bright teeth.
Keeping your bar of chocolate or packet of biscuits in the cupboard, or even in a container you can't see through might help you to avoid grazing on them constantly. (Post continues after gallery.)