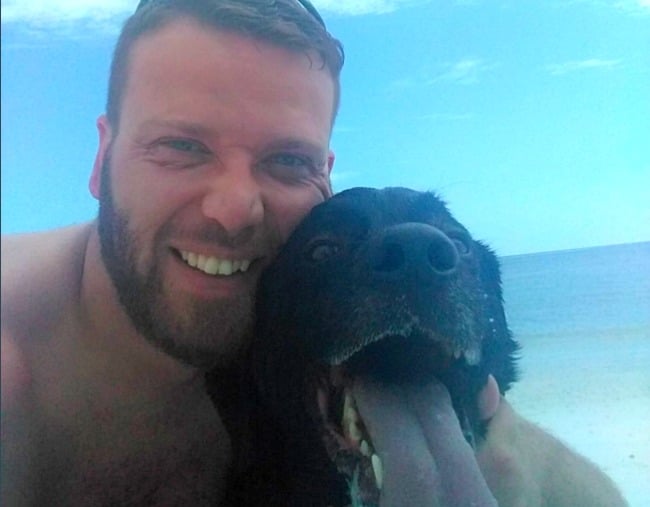 ​A day at the beach was nothing out of the ordinary for 29-year-old student Chris Taylor and his six-year-old dog.
But last week, a run along the bay led to the freak death of the Florida man's beloved Labrador Retriever.
The two spent Monday at a Florida dog beach where O.G. loved to swim and play. That night, there were already signs something wasn't quite right.
O.G. looked unstable on his feet and began to have issues with diarrhoea and vomiting. Mr Taylor put it down to exhaustion after their active afternoon, and thought a little rest would cure him.
Mr Taylor told local news station WFLA he continued to keep a close eye on O.G. throughout Tuesday and he seemed to be a little better. He was still lethargic, but eating and drinking small amounts.
Then on Wednesday, O.G.'s condition drastically worsened. He stopped eating and wasn't responsive. He appeared to be dazed, staring blankly into a corner. Fearing the worst, Mr Taylor rushed his dog to the vet.