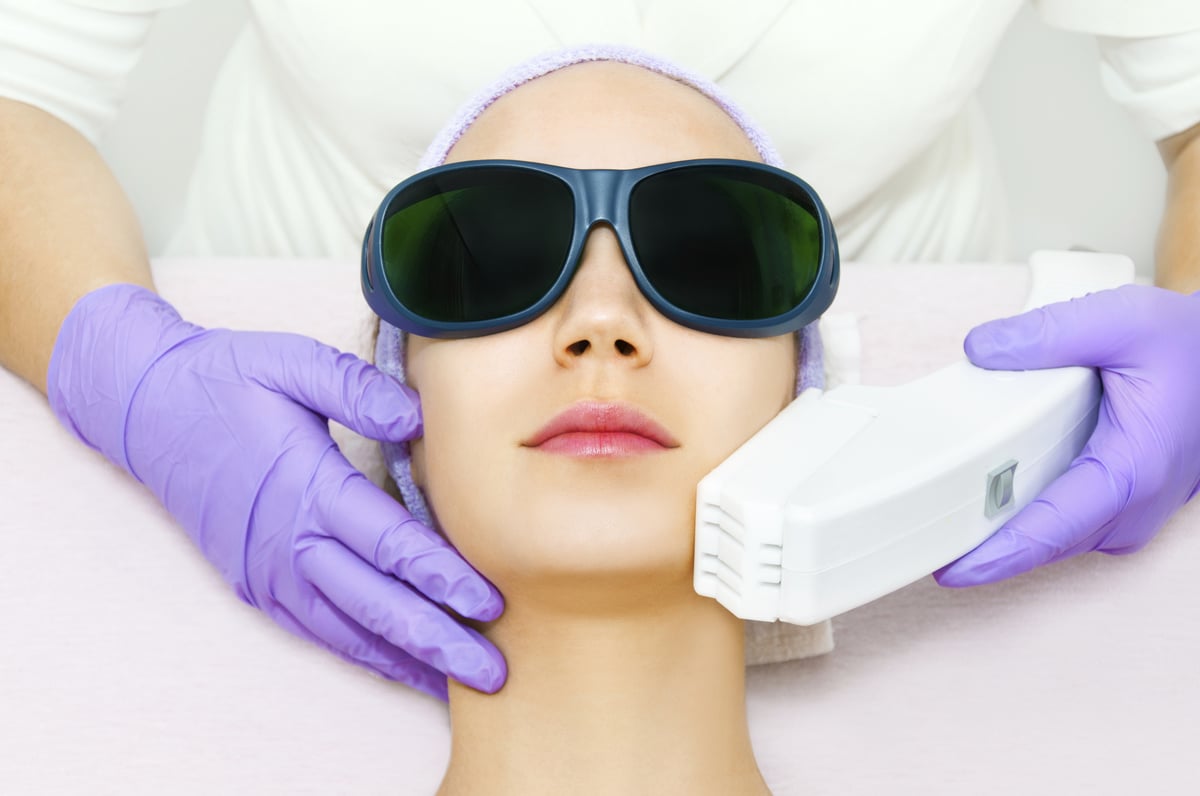 Image: Thinkstock
Laser remains the holy grail of hair removal but it's a) still expensive and b) not for everyone. We asked Sia Hendry, Paramedical Aesthetician and founder of You by Sia Clinics and Cosmeceutical Skincare who the treatment works on, and what we should know before booking an appointment.
Although it's commonly referred to as 'permanent' hair removal, laser isn't truly permanent. Typically patients need five initial sessions, followed by maintenance sessions every six months.
Does laser hair removal work on darker skin?
Laser hair removal can be effective on dark skin but one would need to use a technology that is designed for darker skin types. Do your research and always opt for an initial consultation with your aesthetician. He/she will let you know if their laser hair removal technology will suit your skin type.
Darker skin types are prone to PIH (post inflammatory hyper pigmentation) that can occur from laser treatments. To prevent this from occurring, we'd recommend using a product like Dermafade (a stable-form oil-soluble Vitamin C) to prep the skin two weeks pre-laser treatment and to use throughout the course of your treatments. The body lotion will also assist with existing hyper pigmentation and moisturise the skin.
What to know before the procedure:
Do your research – speak to your laser specialist and find out exactly what the procedure involved as well as any side effects. Consider going to a clinic that has doctors and nurses on staff.
Have your skin checked by a professional as factors such as medical history, allergies and skin type can effect whether or not you are the right candidate for laser.
Avoid the sun: Frequent sun exposure before your treatment can lead to skin discolouration and burning after treatment.
Avoid plucking and waxing for at least 4 weeks prior to your treatment to ensure sufficient hair growth for your laser hair removal session.
What does laser feel like?
It's about as painful, and a similar sensation to an elastic band snapping against your skin.
What to know after the procedure:
Wear loose clothing to allow your skin to breathe as your skin may be sensitive post treatment.
Avoid heat: This includes the sun, long baths and showers, steam baths, saunas and solariums.
If you're still not sure about laser, check out these other hair removal options:
We think you'll also like:
The beauty treatments you should be leaving to a doctor
5 things every Brazilian waxer wishes you would stop doing
Everything you know about epilators is wrong
Do you have a burning beauty question you want answered? Leave it in the comments below and we'll ask our panel of experts.