We have some tips to help save you from the humiliation of your own exercise shit-uation.
At the beginning of 2015 I started a challenge which required me to walk 4km a day for a month.
I don't know where I saw the idea or why I was attracted to it, but I was really enjoying it.
I was enjoying it so much that I was 57 days in.
Most days I had walked further than the minimum of 4km. I had walked over 250km and I was feeling pretty damn good about myself. If I'm totally honest, I was certain that the posts I had planned in my mind about the challenge would no doubt be fitspo to many and that I was on the verge of big things. I really am full of myself sometimes.
Day 57 changed everything though.
On day 57 I pooped myself when I was 4km from home. 4km. Four freaking kilometres.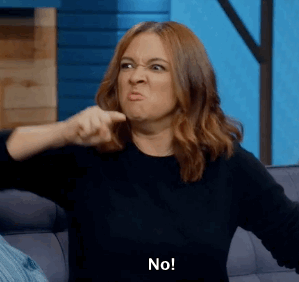 It was the stuff of nightmares. Image via Giphy.
At the beginning of my walk I felt fine. Halfway through my walk I felt a little strange, but nothing to write home about. As I approached the 4km mark, close to turning around and heading home, it happened.
It came on suddenly and despite a quick stop pretending to tie up my shoelaces while subtly trying to hold everything in with my heel, it happened.