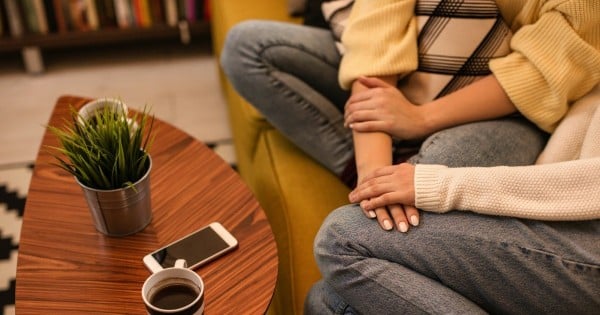 There's no test to pass when it comes to your sexuality. It's personal. It's private. It's what you know to be true.
I'm a cis woman in a relationship with a cis man.
We live in the same apartment (albeit with two roommates and one cat). One day, we'll get a place without roommates (except the cat).
We may marry, we may not. We may have children, we may not.
But we plan on a long future together and I really don't see myself being single again.
To all of our native Boston, we look like the picture of a "normal heterosexual couple" — except for the fact that I'm queer.
Watch Madison Missina describe the difference between having sex with a man and a woman. (Post continues after video…)
If you're a regular Ravishly reader, you probably know what "queer" means; but for those of you who don't, here's a quick recap:
I'm definitely not heterosexual
I'm also not a lesbian
"Bisexual" doesn't seem like it encompasses my sexuality
I find most "types" of people attractive: cis men, cis women, trans men, trans women, and those who don't subscribe to the gender binary
But if you see me with my partner, you'll more than likely think that I'm a straight girl in a heterosexual relationship — and there's nothing I hate more.
Being with a man seems to negate my sexuality, rendering it secret or private when I'm anything but. I like to be open about my life. I'm a sharer (as if my personal essay career didn't make that immediately obvious). It's how I closely connect with friends new and old, and how I establish camaraderie with people who read my work.
But unless I make my sexual identity part of my introduction ("Hi, I'm Liz, I'm a writer, and I'm queer! Have you met my partner?"), it's assumed that I'm straight.