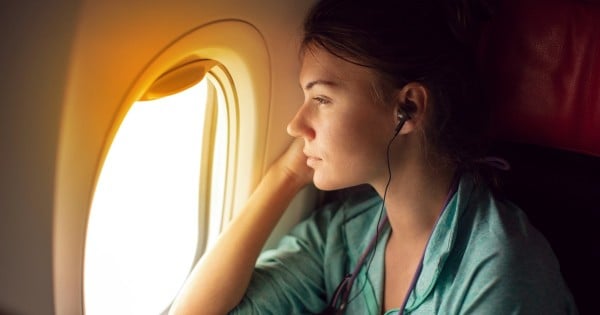 Hat. Sunglasses. Shoes that don't give you blisters. Sunscreen. The basic list of holiday essentials when you're travelling somewhere warm is firmly etched into our brains.
But while sunscreen is a non-negotiable when you arrive at your destination, it's also pretty important for the plane journey there, too. We're talking pack-in-your-hand-luggage-not-your-suitcase kind of important.
Always go for the window seat? Even more so.
Watch: The annoying habits of travellers. Post continues after video.
That's because sun damage to your skin isn't restricted to full-on sun exposure or even being outside – just sitting by, or near, a window is enough to warrant wearing SPF.
It was a piece of travel wisdom I was blissfully aware of until I was thumbing through Zoe Foster Blake's latest book Amazinger Face.
"Windows can let a heckload of UV in, on aeroplanes as well as in offices," she writes.
Oh god.