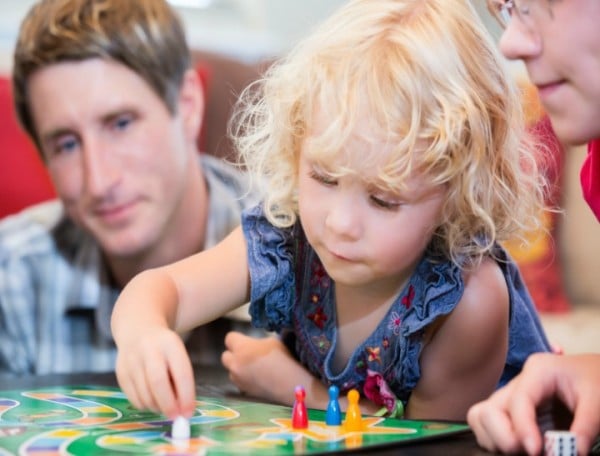 Sometimes I take the easy way out when it comes to my kids. I know deep down I shouldn't but I do.
It happened only the other day.
I had Mayfair. The dice rolled and I just knew as that little car drive along the cardboard street it was headed to disaster. When he landed on it I thought to myself just don't say a word.
There that little car sat while I held my tongue. Silently praying he wouldn't notice exactly how much he owed me.  Onwards he passed to Go, collecting his $200 jubilant that he was beating me.
Often it's just easier that way.
The funny thing is I have no qualms about beating my eldest son – he's eight and I happily throw in a 'gherkins' (180 points) to his 'gory' (8 points) when he and I are battling it out at scrabble.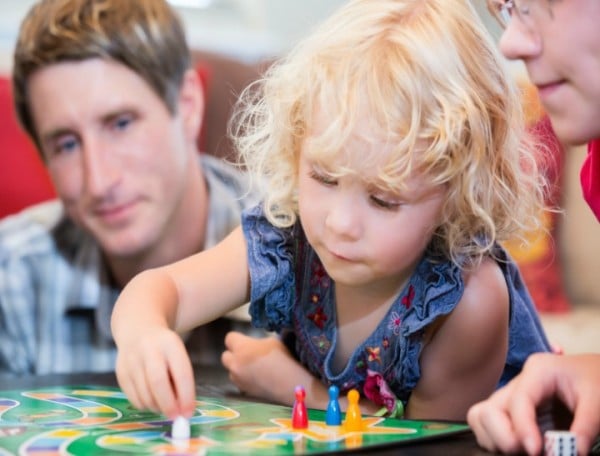 But with my middle child it's different. To be honest I am a little afraid that if I do beat him he won't let me stop. He's got that competitive streak and will just keep on going, and going, game after endless game until he wears you down and he achieves his goal.
Victory.
He's a six-year old Lance Armstrong (without you know, the drugs and cheating.) If you beat him it's at your own peril. So it's with a little reluctance that I find out when it comes to game playing, I am doing this parenting thing all wrong.
Turns out you aren't meant to let them win. How did I miss that memo?
It's that whole building resilience thing that we are meant to be doing with our children. If we let them win all the time we can actually be undermining their confidence because when the game is up they realise that mum actually didn't have any belief in them.