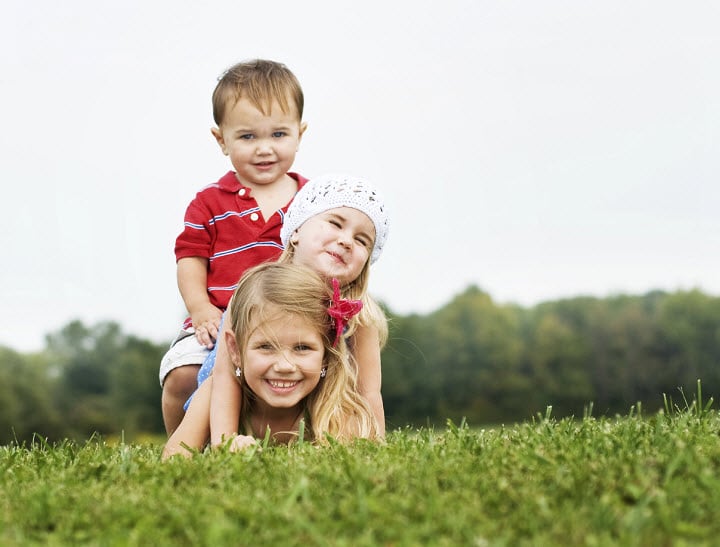 Come on admit it you have a favourite child.
Everyone does. We just won't say we do, will we? We don't want to confess.
We've all heard that haven't we? Or thought it? No doubt at some stage in their lives our children will think it of us.
She's your favourite. She always gets everything. You never let me do it. 
I definitely have a favourite child, or maybe I should say "favoured child". But it changes all the time with my three.
When it comes to homework time, it's my middle child, who I sit with while he is compliant and still as I bribe him one smartie at a time to read out just a few more pages, to write out just another spelling word. My favourite little guy.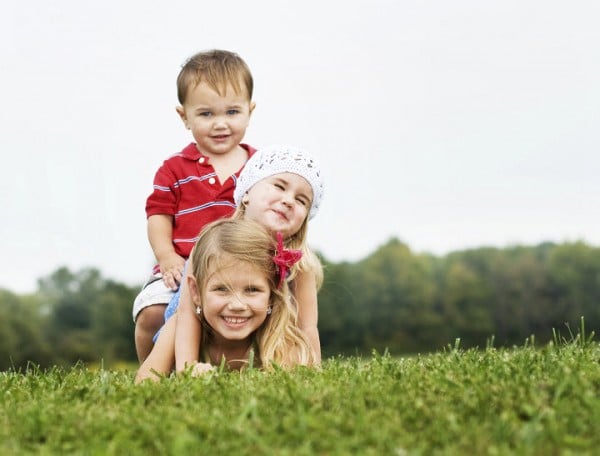 In the mornings it's definitely my four-year old daughter. She wakes up and gets herself dressed quick smart (for fear I will take control in guiding her fashion choices.) She appears top to toe in pink tulle and frills or Manchester United soccer gear, depending on her inner stylist and I don't have to nag at all.
My favourite for sure.
When it comes to bedtime it's my eldest, the other two have more excuses as to why they aren't in bed than they do hours to sleep. He happily heads off without a fuss firmly cementing himself at that moment as my favourite.
But one out of my three I prefer? No. One out of my three I love more? No. As a mum it surprises me that any parent does.
But according to many, many studies by psychologists and scientists over the years I am wrong - it seems that overwhelmingly, parents do have favourites and some aren't afraid to admit it.
Last year a mother made headlines when she appeared on SBS's Insight revealing she preferred one son over the other. A few months ago tennis great Andy Murray's mother accidentally caused a sibling spat when she tweeted that Andy was her special one, putting other son Jamie's nose out of joint.
It is not just parents who have a favourite. In this Jimmy Kimmel segment you can see that kids have one too. But who is it? Mum or Dad? Post continues after video....

If author Jeffrey Kluger is to be believed they are the ones admitting the truth, the rest of us are in denial.
The American science writer, and author of The Sibling Effect: What the Bonds Among Brothers and Sisters Reveal About Us says parental favouritism is hard-wired into the human psyche. "It is my belief that 95 per cent of the parents in the world have a favourite child, and the other five per cent are lying," he said.