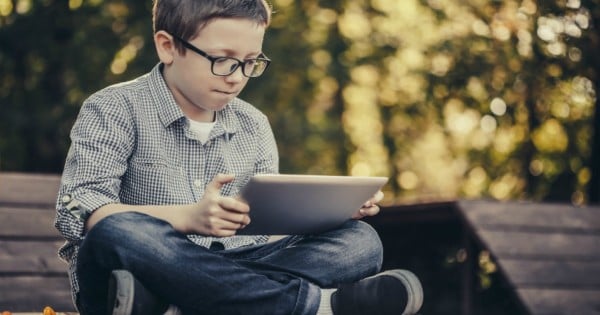 Every kid I know has either an iPad or an iPhone– even my eight-year-old has his own iPod and with the responsibility of all this technology comes stress for us parents.
We worry about cyber-bullying, we worry about what our kids will come across online but do we ever stop and wonder what psychically all these devices are doing to our children?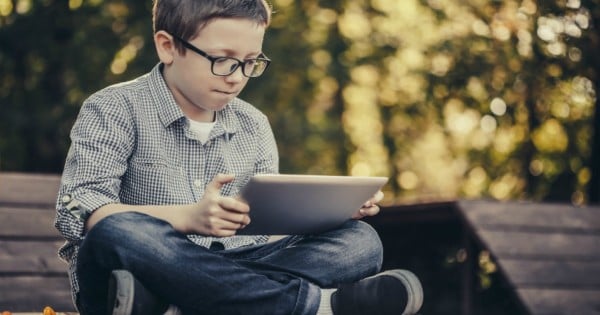 Are our children going cross-eyed? Image via IStock.
A concerning study has shown that excessive use of smart phones by children is causing them to become cross-eyed.
Australian children spend more time on their devices than watching television or socialising with friends, so it is no surprise to hear it might be hurting their health.
A new study has linked the overuse of smart phones and a condition called convergent strabismus – where a patient's eyes gradually moves inwards until the person is eventually cross-eyed.
The Telegraph reports that doctors at Chonnam National University Hospital in Seoul said the condition – previously rare in South Korean children previously (a more common genetic condition in the West) found children were increasingly getting the condition.
The South Korean study is based on 12 children aged between seven and 16 and who used mobile phones between four and eight hours a day.
Australian children spend more time on screens than playing with friends. Via IStock.
It's the latest worrying study for parents who read story after story about the ill effects of too much screen time.
But is it yet another worry we need to add to the list?
Luke Arundel from Optometry Australia told Mamamia that Australian parents need to be mindful of children's use of smart phones and other screen based devices.
He said the study has a very small sample size, so caution is needed before racing to any conclusions claiming screen use causes strabismus.
"It is quite possible," Mr Arundel said. "If these children already had an underlying binocular vision condition - a problem with the muscles controlling how the two eyes move and focus together as a team - that the strain from focusing up close for extended periods of time would cause the problem to manifest or become more noticeable."