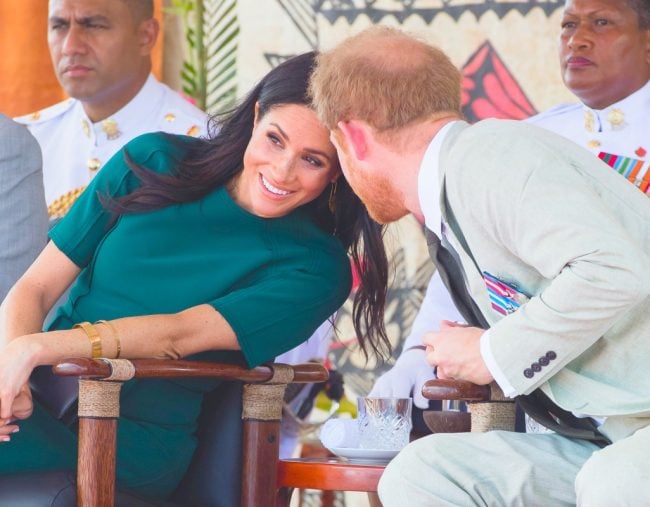 The whole world notices everything that the royals do, and watching the Duke and Duchess of Sussex on their current royal tour has been no different. Everything from what Meghan wears, to her facial expressions, and every movement of Harry's, has been noted – and made international headline news.
Which is why it's curious that we haven't really noticed that the Sussexes are rarely spotted with something that all other non-royal people the world over have glued to their hands every day – their mobile phones.
It's not that they don't have phones. When the royal couple arrived in Dubbo, Harry's phone could clearly be seen in his pants pocket. And in Melbourne, Meghan was photographed holding hers with her clutch.
But, both of these sightings were rarities. Of course, that makes sense, considering what a faux pas it would be for the royals to have their faces in their phones whilst interacting with people when they're essentially at work – which is exactly what an expert in communication has now said.
But apparently, it's also about something we all know (but don't always practise) – basic mobile phone etiquette.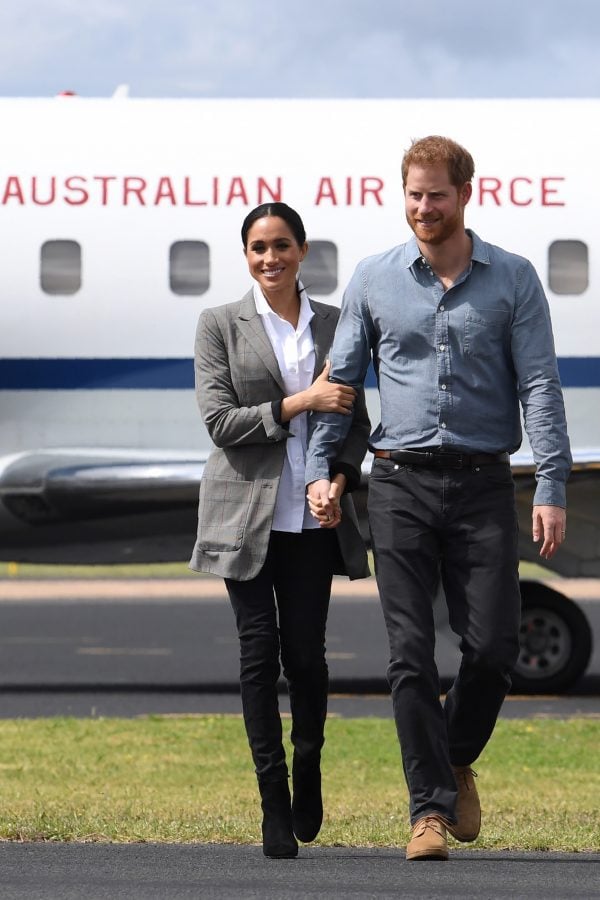 Royal etiquette expert Myka Meier, from Beaumont Etiquette, spoke to Thrive Global about the real reasons why we don't see the British monarchy using their mobile phones.
"Just like most high-ranking professionals would do in a formal business environment, the royals leave their phones in a pocket or handbag," Meier says.
She also notes that not using their phones in public, the royal family are heeding the mounting evidence of negative effects that mobile phone addiction/attachment has on communication.