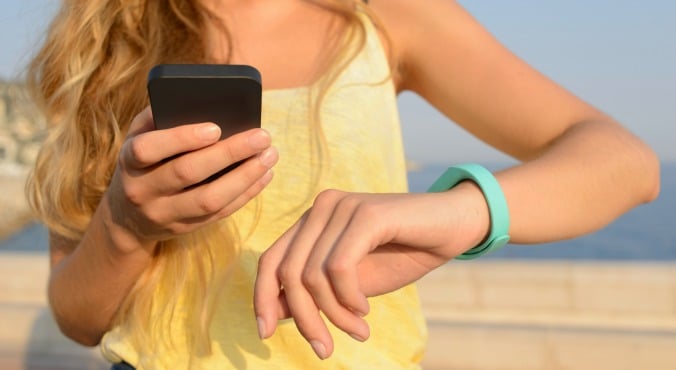 Image: iStock. By David A. Ellis, Lancaster University and Lukasz Piwek, University of Bath.
Nearly 20 million fitness trackers were sold last year. These digital devices – which track everything from heart-rate to the number of steps you take – are sold on the promise that they will help the owner lose weight and become fitter and happier.
Unfortunately, like many sports performance products, research to support their usefulness is limited.
In research we recently published we found little evidence to suggest that owning a fitness tracker makes you healthier. Evidence for their effectiveness often relies on single reports from people describing their experience.
A recent study, for example, observed that pedometers were effective in increasing activity levels, but these adults were also provided with regular consultations to discuss their progress. Similar interventions involving pedometers in isolation without the support of a healthcare professional show no long-term benefit.
Watch: Sam Wood demonstrates a quick at-home workout. (Post continues after video.)
Preaching to the choir
What has been well established is that fitness trackers are more likely to be bought by people who are already healthy and simply want to track their progress. Inactive people probably don't want to be reminded of their idleness on a daily or even hourly basis.
However, like many New Year resolutions, such as joining a gym, the novelty of a fitness tracker wears off at an alarming speed even among people who are already healthy. Surveys suggest that more than one in three users stop wearing their device after six months and half stop using the device within a year. So what goes wrong?
These devices often require an additional level of commitment that many people find disagreeable. One example of such a small "disruptive commitment" is the need to charge them on a regular – sometimes daily – basis. (Compare this with a wrist watch that may need a new battery once every couple of years.)