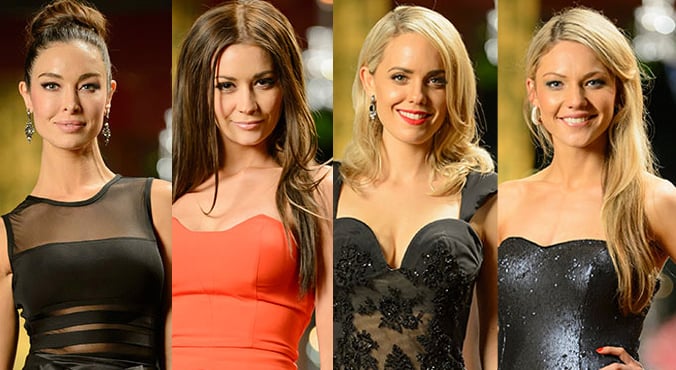 Image: Some of last year's Bachelorettes.
The Bachelor Australia's producers must look for very specific traits when selecting the women who will vy for the affections of one man. The requirements seemingly include: "highly competitive", "has long hair", "willing to say inflammatory things on camera", and more importantly, "must look good in slinky sequinned gowns".
However, there's one less obvious test all the competitors — and their tuxedo-wearing love interest — have to pass during the selection process, and it's one we'd never even thought about before. Drum roll, please…
RELATED: What it was really like to work on The Bachelor
Every single contestant you see on screen is checked for sexually transmitted illnesses through blood and urine tests.
"It is true we had to have them [STI tests] it's like a background check … why not given what's happened on previous shows in other countries?" one past contestant exclusively (and anonymously) revealed to Daily Mail Australia. (Post continues after gallery.)