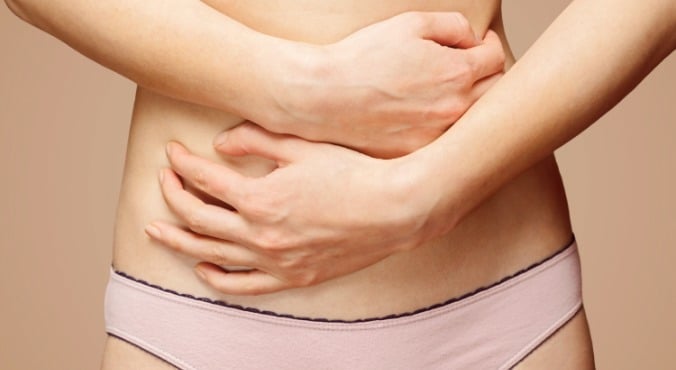 Image via iStock.
I grabbed my partner's hand the other day and forced it onto my belly.
"It feels weird," I declared. "It's all hard."
Distracted, he laid his palm across the previously-rather-flat area now bulging against the waistband of my jeans and there it was, sitting below my belly button: A hardness.
A rounded hardness that could only be described as – a bump.
My hip bones, usually easily discernible by touch, if not by sight, were obscured by the strange new weight, a fullness I'd only ever seen on my older cousins.
Panic briefly flashed across my boyfriend's face and he immediately leapt on his smartphone to Google the symptoms he hoped I'd instantly dismiss. (Post continues after gallery.)
Celebrities who weren't pregnant