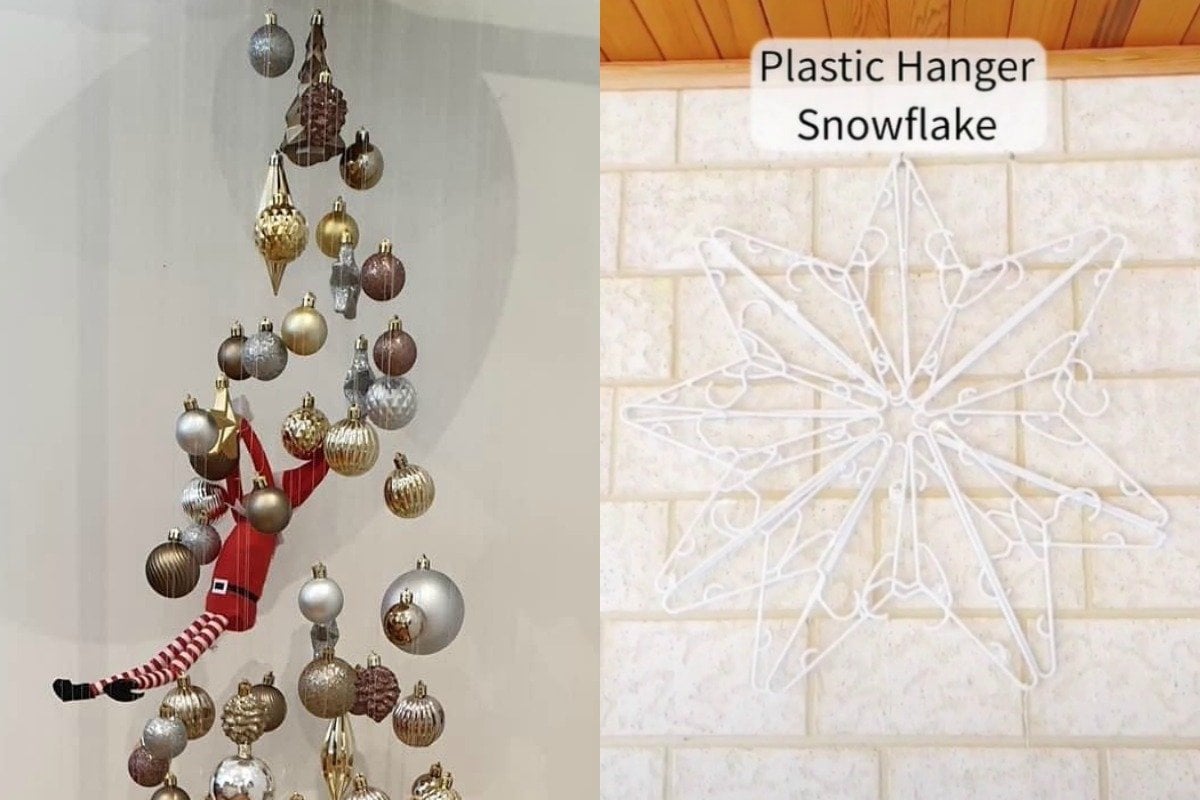 We made it to December, which means it's finally time to crack open that dusty box of Christmas decorations and get ready to relearn every lyric to every Christmas song ever.
Whether you're still planning on putting your Christmas tree up or (like me) shamelessly put it up in November, decorating the house can take a lot of time, money and effort. 
Thankfully, the good people of TikTok have shared some genius Christmas hacks to make your home feel super festive without tugging on the purse strings too much. 
We're talking tricks like how to make your tree actually look full and how to turn a pool noodle into a very fancy Christmas centrepiece. (Yes, our minds were blown too). 
Watch: Things Aussies never say at Christmas. Post continues below. 
So without further ado, here are eight genius Christmas hacks for the lazy person in all of us.
1. The brilliant hack if you don't have space for a Christmas tree.
If you love decorating for the festive season but are limited on space, this is the Christmas hack for you.
A mum on Facebook explained that the only place in her house for a tree was in front of the aircon. And that just wasn't going to... work. So instead, she hung baubles in the shape of a Christmas tree.
Another mum tried that idea too and shared exactly how she created it.
"For anyone interested in making: All baubles from Kmart (of course!)," she shared.
"Board and instructions from Etched Homewares. Rail (that board is attached to) is from Bunnings. Fishing line from $2 shop. Cheaper than from Kmart."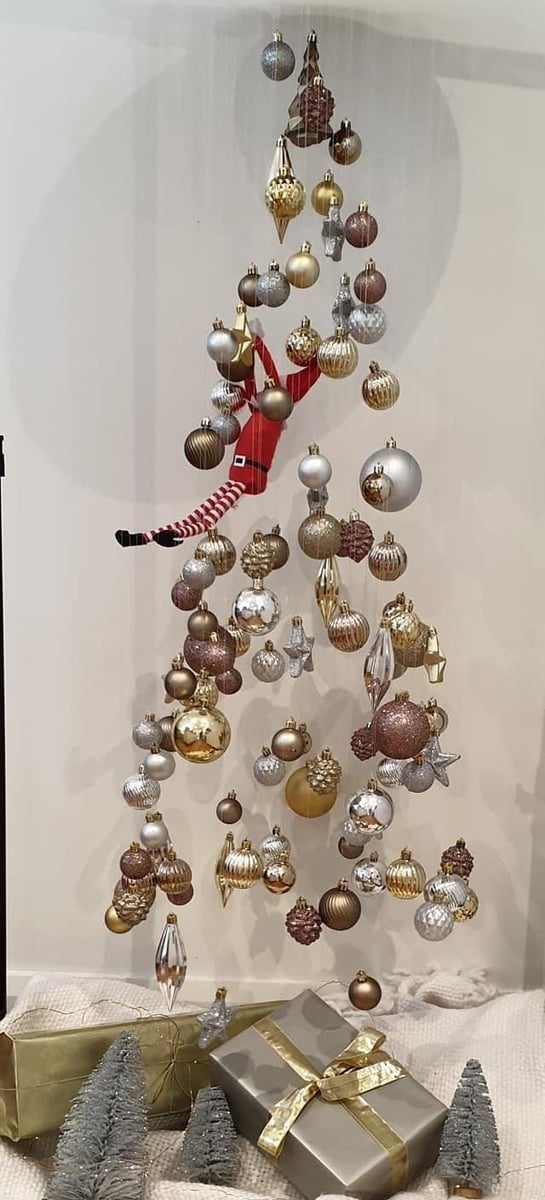 Image: Facebook.