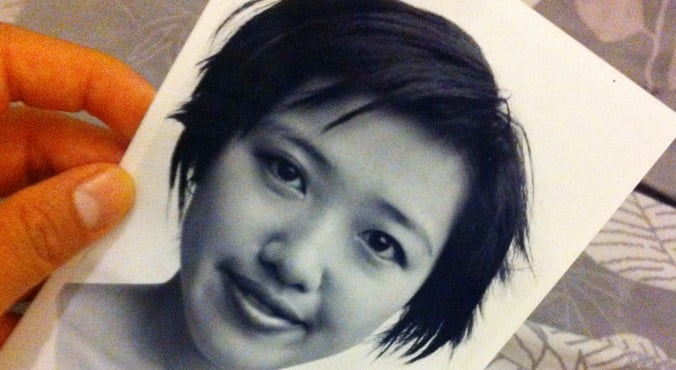 Image: Busted! Cherry's DIY haircut, circa 2002, inspired by Natalie Imbruglia and Craig Nicholls from The Vines. When you're 20, you can get away with anything.
I will always choose to do my own beauty treatments, rather than go to a salon. This is for three reasons:
a) I love all things beauty, and I think DIY beauty treatments are so relaxing and fun;
b) It's cheap, and I need to save my money to buy MORE BEAUTY PRODUCTS; and
c) I am stupid.
To misquote Spiderman: with great beauty obsession comes great stupidity. If you need any further convincing, read the list below of my biggest beauty blunders. Do not try these techniques at home.
1. Leaving depilatory cream on my upper lip for too long
Guess what happens when you leave depilatory cream on for too long? If you guessed "it does the job faster and better," then baby, you're a beauty school dropout. This is what happens: it makes a purple, blobby moustache form on your skin. Make sure you understand that correctly – MY SKIN turned a deep, mottled purple, in a huge moustache formation, say, in the style of Merv Hughes. The chemical burn didn't hurt, but it looked terrifying, and boy, did it stick around. After many hours, during which I fussed and applied an ice pack, creams and anything else I could think of, the moustache disappeared. In the many years that I have spent beautifying myself, those hours were THE ABSOLUTE WORST.
DIY torture: "The day I waxed myself."
What I learned: Do not put chemicals on your skin at home. But if you must, never leave it for longer than the recommended time. If you need to remove upper lip hair, use mini wax strips instead.
Speaking of hair removal – here's what you need to know about each of the most common methods:
2. Trimming my own eyebrows
My eyebrow hairs are super-straight and grow straight down, like tree roots, so I have to trim them all the time. When I can afford it, a beautician does it for me. When I can't afford it, I accidentally cut chunks out of my eyebrows, and then pretend I did it on purpose because I'm "arty" and "alternative". This happened the night before my 21st birthday party. My friends looked a bit alarmed when I greeted them that night, but none of them said anything. That's why they're my friends.
The biggest eyebrow mistakes women make
What I learned: When trimming your own brows, only snip off tiny bits at a time, no matter how impatient you are. It also helps to use a brow brush to keep your eyebrows in position as you trim them.
3. Cutting my own hair to look like a boy
Throughout my early twenties, my hair was basically the same – one weird, cropped, goopy, expensive mess, inspired by popstars (Natalie Imbruglia, circa Torn) and rockstars. I spent my weekends working at my local department store, earning tiny amounts of cash, which I would later spend on haircuts at Toni & Guy. I accidentally started saving money by cutting my own hair.