There is a scene in Harry Potter and the Chamber of Secrets where Harry goes up to the office of Albus Dumbledore.
While Harry waits in the office Dumbledore's pet phoenix, Fawkes, is engulfed in flames and dissolves into a pile of ash while a terrified Harry looks on. Dumbledore explains that it was Fawkes' "Burning Day", the day on which a phoenix bursts into flames and is reborn from the ashes. As Dumbledore explains this, a tiny bird pops up from the ash, and a new life begins for Fawkes.
Getting divorced at 25 years old felt a lot like a burning day. One moment I was trotting along towards the future I had planned, and with the stroke of a pen the life we had built and the future we had planned disintegrated.
The guilt, the shame, the sadness, the anger, the disappointment, and the sheer shock of it all burned inside of me like a wildfire, and when the papers were signed the house we bought, the memories we made, and the years we had given to each other were gone. All that was left was me, my dog, and the ever looming question- what now?
I felt so many different emotions when I decided to leave, and even more when it actually happened. You never feel the double edged sword that is social media like you do when something like this happens. I thought of all the family, friends, and acquaintances who had congratulated me and told me they were proud of me when my marriage was announced.
I thought of all the people who I hadn't seen in the better part of 10 years who would now be privy to what felt like a personal failure, blasted across my Facebook page. I thought of my wedding album and changing my last name back. I thought of all the people who would judge me and my life.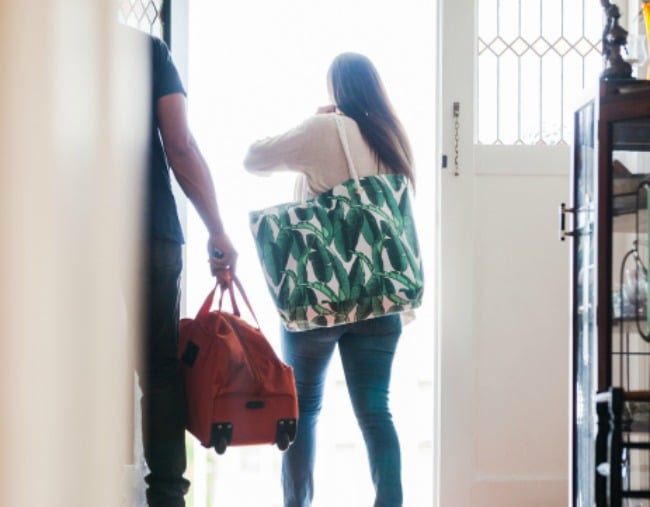 Then I thought of myself. You see, I was hit by so many emotions when I moved out of our house and when we signed our final paperwork, but the one thing I worried about feeling the most never came- and that was regret. I know that this turn of events shocked some, disappointed others, and confused most, but for me, when the dust settled all I could feel was peace. I made a promise to love someone forever, and I haven't failed at that. I love my ex-husband, but loving him and loving myself meant that the two of us shouldn't be together and we both knew that.