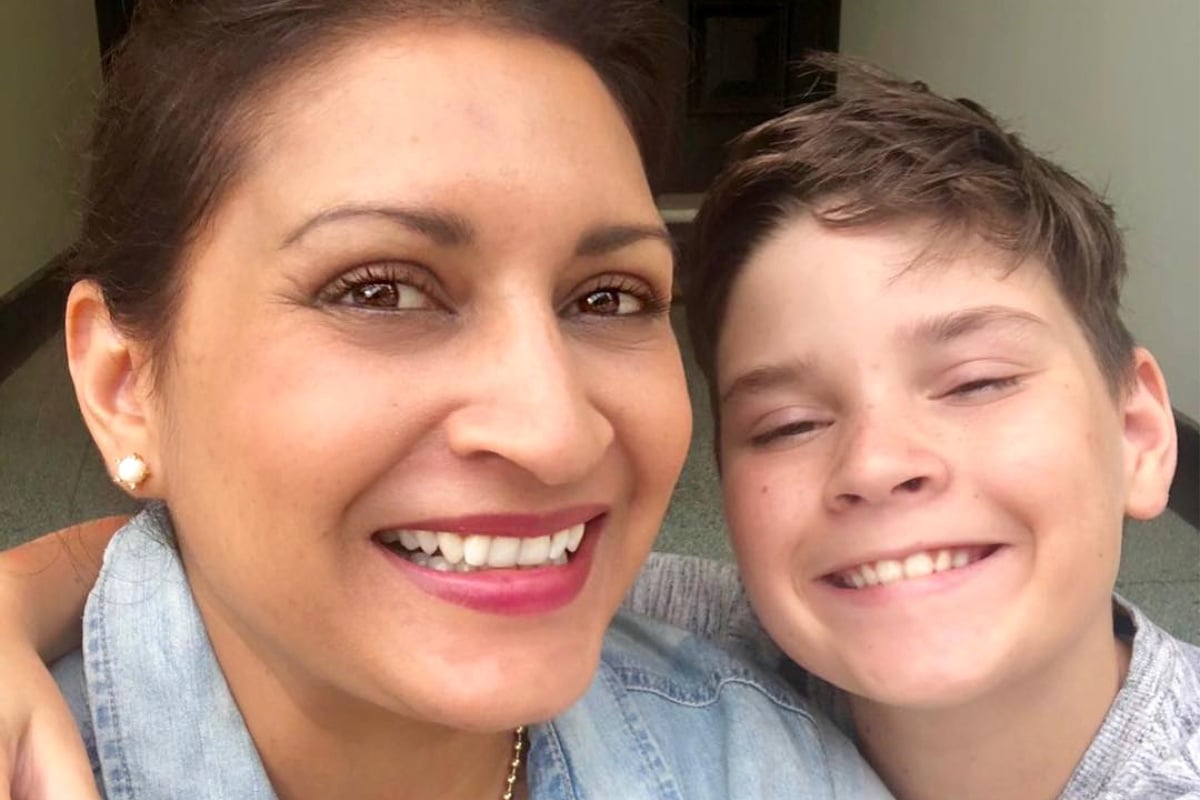 There's good, solid advice for relationships after having a baby: remember to pay attention to each other, your partner should still be a priority, you both have needs and should look after one another.
Excellent advice, which I totally ignored. I didn't put my marriage before my son, and it was a decision I consciously made. People love to blame their spouse for the breakdown of their marriage, but I've always known it was largely my fault.
WATCH: Classic mum phrases. Post continues below.

Of course, there were other factors; but having a child highlighted the imbalance in my marriage and I noticed it, when my husband did not. As a mum, I felt my son needed more attention than anyone else. He deserved that.
My kid, Winston, who's now almost 13, was a much-wanted IVF baby. My husband and I had been trying for two years, and when I finally conceived, I felt like it was a miracle.
My husband, whom I'd been with for my entire 20s, had two kids already. My obstetrician even sat me down to explain I shouldn't expect my husband, who was 21 years older than me and who'd had his first child eighteen years prior, to behave the same as a young dad having his first kid, and embarking on the journey of fatherhood.
"You're at different life stages," he warned me.
You may not agree with that advice, but the man had been delivering babies for 40 years, and he'd seen everything. When he told me that, I didn't flinch. I realised I didn't care what my husband would or wouldn't do. I knew that, even then, although I wasn't conscious of it.
I never thought about the fact my husband didn't talk to my bump – or even touch it. Of course, that was odd behaviour, but I just didn't notice; I was so caught up in enjoying this longed-for pregnancy.
And actually, I don't regret that, because Winston came hurtling into the world after an emergency C-section at 32 weeks, so I'm glad I got to concentrate on the pregnancy experience, rather than worry about what was going to happen in my marriage.