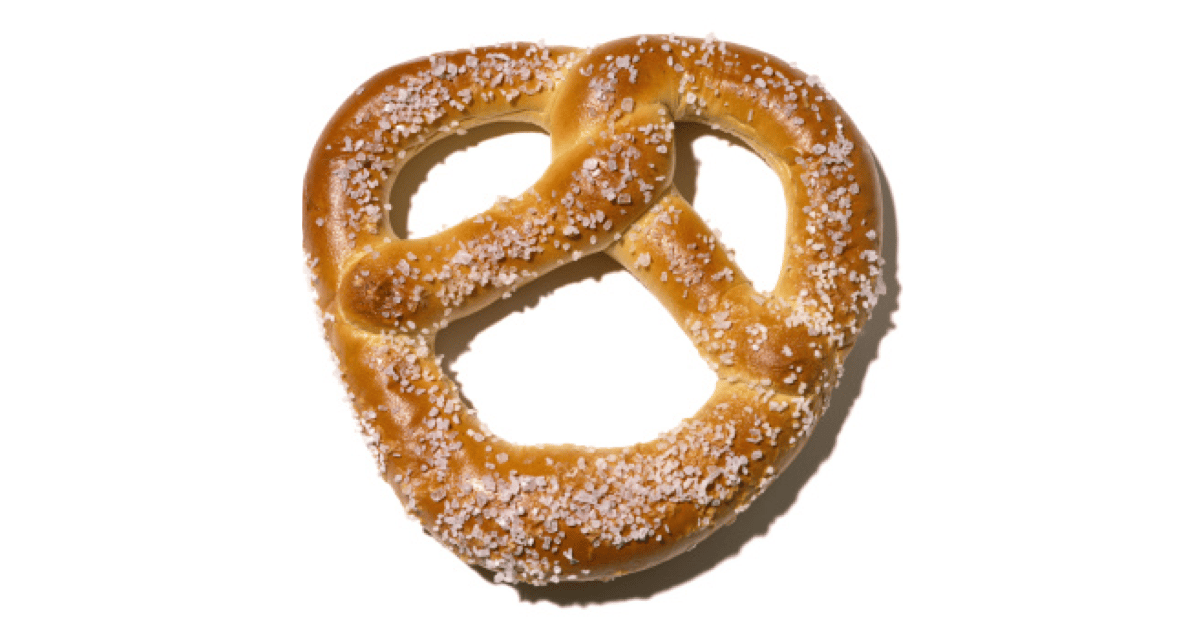 I had it written on my desk calendar in red pen.
"Call gym."
It was a task I had been avoiding for weeks now, but today was officially the last day I could put it off.
I was calling to quit, you see, and if I left it one more minute I would clock over to a new month and new fees.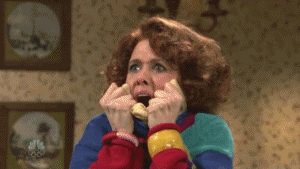 Biting my lip, I dialed the number and followed the prompts.
"Existing members, please press 2" – Oh god, what was I doing?
"To speak to someone about personal training, please press 1" – Help! Was this the death to my personal fitness?
"Hi, this is Connor, can I have your membership number?" – *WAILS*
Like any break-up, the conversation was short and shitty. I dripped with guilt and apologies, and he scrambled desperately to keep me, offering to pause my membership for free.
I was a loyal member for seven years, he said, was there anything he could do to make me stay?
Alas, I was resolute. After seven long years of treadmills, yelling teachers, music videos, and anxiety-inducing techno music; I was ready for a change.
I was done.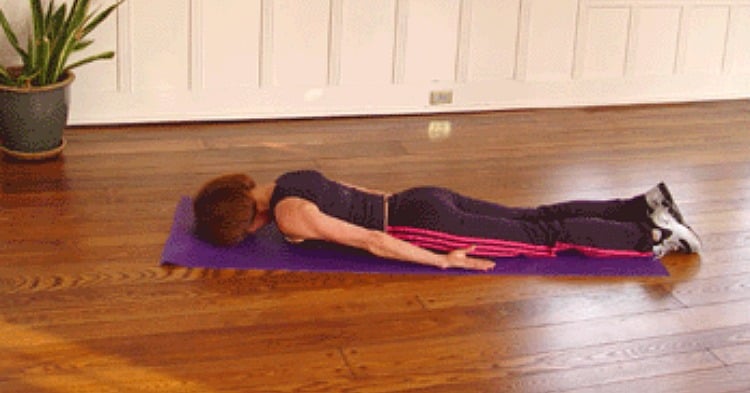 I guess you could say it all started with a stumble.
An avid runner, I was halfway back from my regular Bondi to Bronte jog when I landed awkwardly on my right foot. Thinking nothing of it, I pushed on. And did so again the next day. And the next day. And by the time I saw the podiatrist, the news was grim.
My poor choice in running shoes (Nike Free Runs, absolute torture machines for rolling ankles like mine) had exacerbated my small injury, and the muscle inside my foot arch was beginning to tear away.
There was to be no more running for at least a few months. Oh, and I was recommended to buy BIRKENSTOCKS. Trendy, ugly, clumpy Birkenstocks.
Well, I couldn't decide what was worse.
With running officially off the menu, my decision was therefore to either curb the menu; or find another way to work the menu off. With the former not even an option, I tried my hand at a few different methods of making myself sweat: the bike, the step machine, core classes, even the rowing machine.
I hated it all.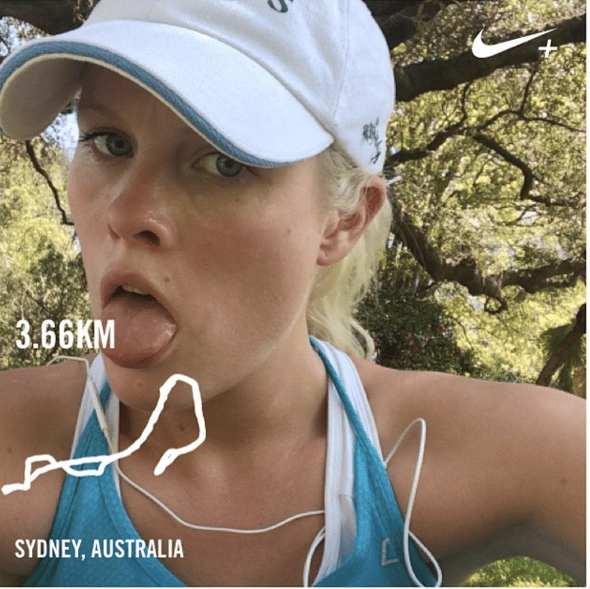 I had just about given up when I happened to chat to a friend who has recently quit her job to train as a yoga teacher. She was raving about the studio she's currently training at, and what a good workout it is, and how amazing the teachers are, and…yeah, well, I was sold.
I'm now in my third week at a yoga studio in Bondi, and you guys, I really need to have a Tom-Cruise-Jumping-On-Oprah's-Couch-Moment.
THIS SHIT IS AMAZING. The practice itself is intense, and I can feel myself becoming stronger in places that I never even knew existed.
I am calmer, I am relaxed, and I am excited to go, every time.
I have practiced yoga on and off for around 5 years, and would have ranked myself somewhere above 'Newbie', but below, 'Can Do Handstand Without Leaning Against The Wall'.
I knew the basics, but never really took it seriously as exercise. And yet, here I am. A full time student of the yoga movement, and part-time expert on the topic – go on, just ask me how to properly move through Chaturanga.
Just ask me. I want to talk yoga. I WANT TO.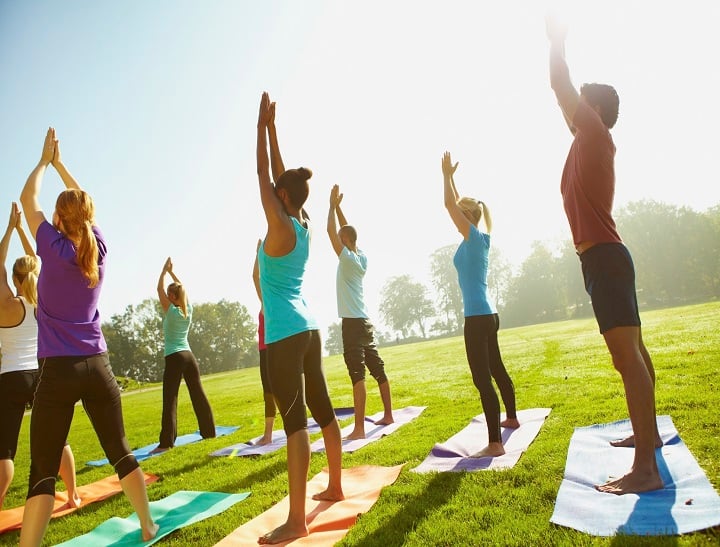 I spoke to my buddy Rose, the aforementioned yogi who piqued my interest and started my journey towards a solo handstand. I asked her – what drew you towards yoga practice?
"I love yoga because I find it meditative in every sense," she said. "It's not only a great workout, but every time you get on your mat it's really an opportunity to check in with yourself both physically and mentally, and harness balance."
Before I started yoga, I totally would have called bullsh*t on this kind of crunchy-hippy statement.
But when you spend an hour a day, for several weeks, trying to twist your body into a pretzel shape whilst standing on one foot, you begin to understand what it means to 'center yourself' and 'find balance'.
Literally, you need to clear your mind of distractions, and focus all of your attention on getting that pretzel shape right.
Below: This is Rose, doing what Rose does best. FANCY YOGA HANDSTAND THINGS. 
Previously at the top of her game in a great role in the fashion industry, I was totally shocked when Rose decided to quit and take up yoga training. What made her want to teach?
"I just find that my practice gives me so many tools to take into everyday life and the rest of my day. I really want to be able to share that. It's completely and fundamentally changed the way I look at things."
Again, I HEAR THAT.
After attending so many classes that preach lessons of self-love, health, and holistic living – you unconsciously start to absorb the messaging.
It's like in Zoolander when Derek is forced to watch the Mugatu Relax video with subliminal messaging.
Like, in a good way.
Watch Kahla from The Glow take a yoga class below.
(post continues after video)
Finding an exercise routine that you can stick to is the key to staying healthy. And without running, I hated the gym – there was no way in the world that I considered a loud, in-your-face gym class a positive way to work out after a long day in the office.
And yet for others, aggressive motivation is exactly what they're looking for.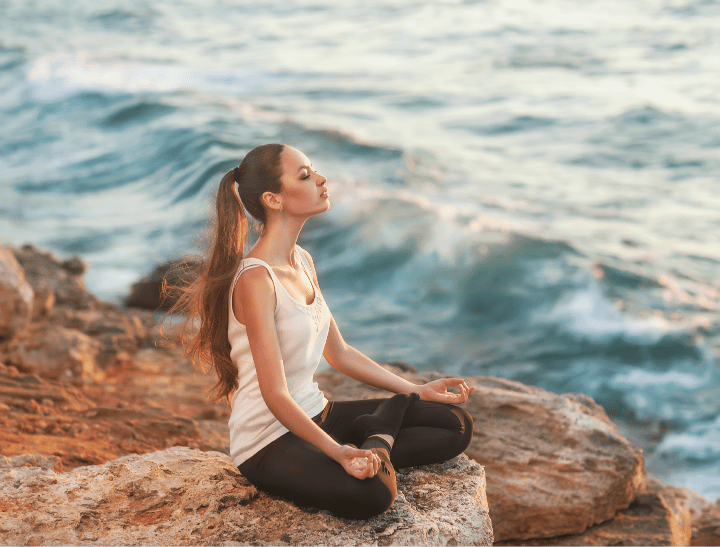 My favourite thing about yoga is the fact that they call it 'practice'.
Yoga practice.
Something you consistently work at with the view of constant improvement. Unlike many exercises at the gym – which you either master, or fail in spectacular fashion – it's a steady progression towards success.
It doesn't matter if you stumble, or take an easy option, or just take a minute to rest. There is no teacher screaming at you to go harder or faster, and there is absolutely no 170 BPM techno. It's a two hit wonder, knocking your saggy butt and soggy mind all at once.
Oh, and did I mention everyone at the studio wears Birkenstocks?
I've found my people.