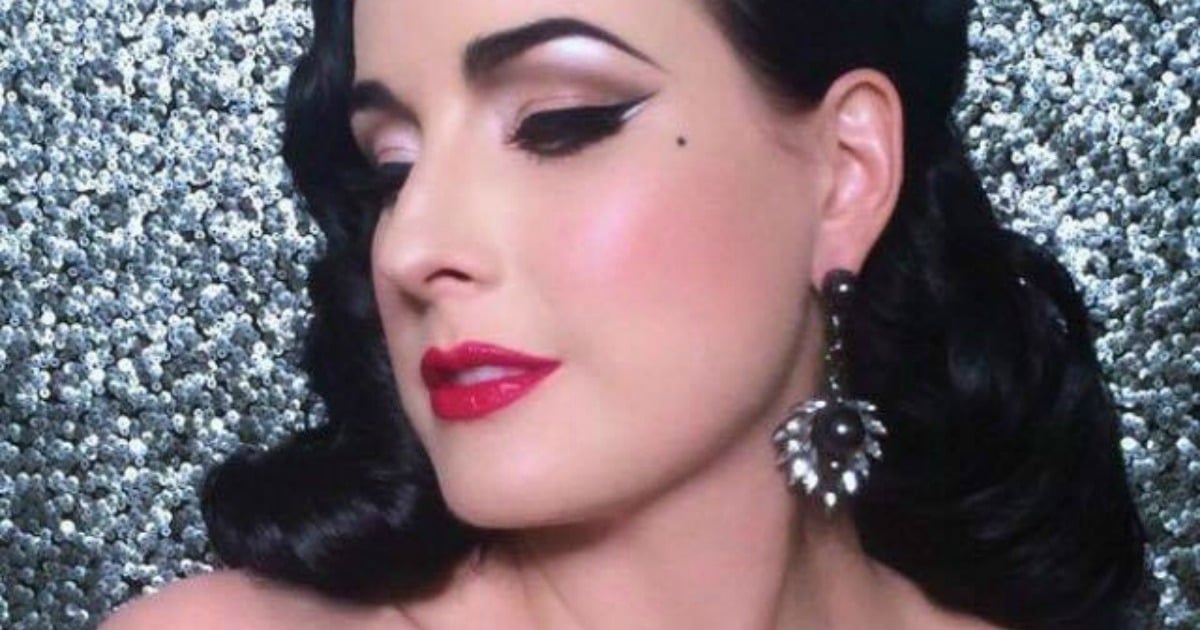 She's the poster girl for Burlesque dancing. The definition of old school glamour. And the woman who can pull off the kind of kind of winged eyeliner that incites both intense jealousy and awe.
After a career that's spanned decades, Dita Von Teese is showing no signs of halting.
Here in Australia for her Strip Strip Hooray shows and to launch her latest Wheels & Dollbaby cardigan collaboration (it's an 11 year-long partnership that's seen Von Teese bring out 26 variations), we caught up with the 43-year-old to talk style and beauty.
Speaking of your lovely new Wheels & Dollbaby cardigan, do you think the humble cardi is the most underrated piece of clothing?
"Absolutely. I love cardigans and I love that this one is stretchy. It's a nice sexy cardigan, so I wear mine with cigarette pants or a pencil skirt."
Image: Instagram/@ditavonteese
Your style truly embodies that 'old Hollywood' glamour feel. What are your tips for being stylish?
"I invest in a great piece that I really, really love and I wear it for years and years and years. There are certain pieces that I've been wearing for 10 years and people compliment me on it and say, 'Oh my god, that coat is so beautiful' or, 'That dress is so great'. It's never cheap clothes that happens with, they are designer pieces. Or they're pieces I wasn't going to buy because they were too expensive, but if you shop with care that's really the key.
"I don't shop very often, I don't shop for leisure, I don't shop to make myself feel better. I buy things that I spend a lot of time thinking about it. I leave it at the store for a few days and decide if I really want it. When I was younger I just used to go and buy everything and have lots of things and I stopped doing that and it's been great."
Watch: Mollie Makeup demonstrates winged eyeliner, one of Dita von Teese's signatures. (Post continues after video.)
What are the three classic pieces you think every woman should have in her wardrobe?
"I love a pencil skirt or a dress with the hemline just below the knee. That is an essential; it's like a perfectly tailored dress. I think a lot of people don't understand why their clothes don't look runway-ready, but I think if you invest that little bit of money it can make a difference.
"It's a great idea to invest in a pair of shoes that you really love and feel really comfortable in — a simple, black pair of pumps is great. I think getting a great pair and then have them resoled every time you need it, because if you wear them a lot they'll break down and you can extend the life of your shoes.
"Lastly, a great coat so that you have a really beautiful silhouette. I believe in investing in a really nice coat. They can go day to night and look glamorous if you need to."
Your skin is amazing, what's the secret?
"I don't have much of a routine. My mother and grandmother have good skin, I've never had a problem with acne or anything, but I do have quite sensitive skin. There's a lot of dryness that can become red. If I have a problem I go and see a professional. I like retinol, that's good, I have a prescription for it." (Post continues after gallery.)
Dita Von Teese on instagram July 2016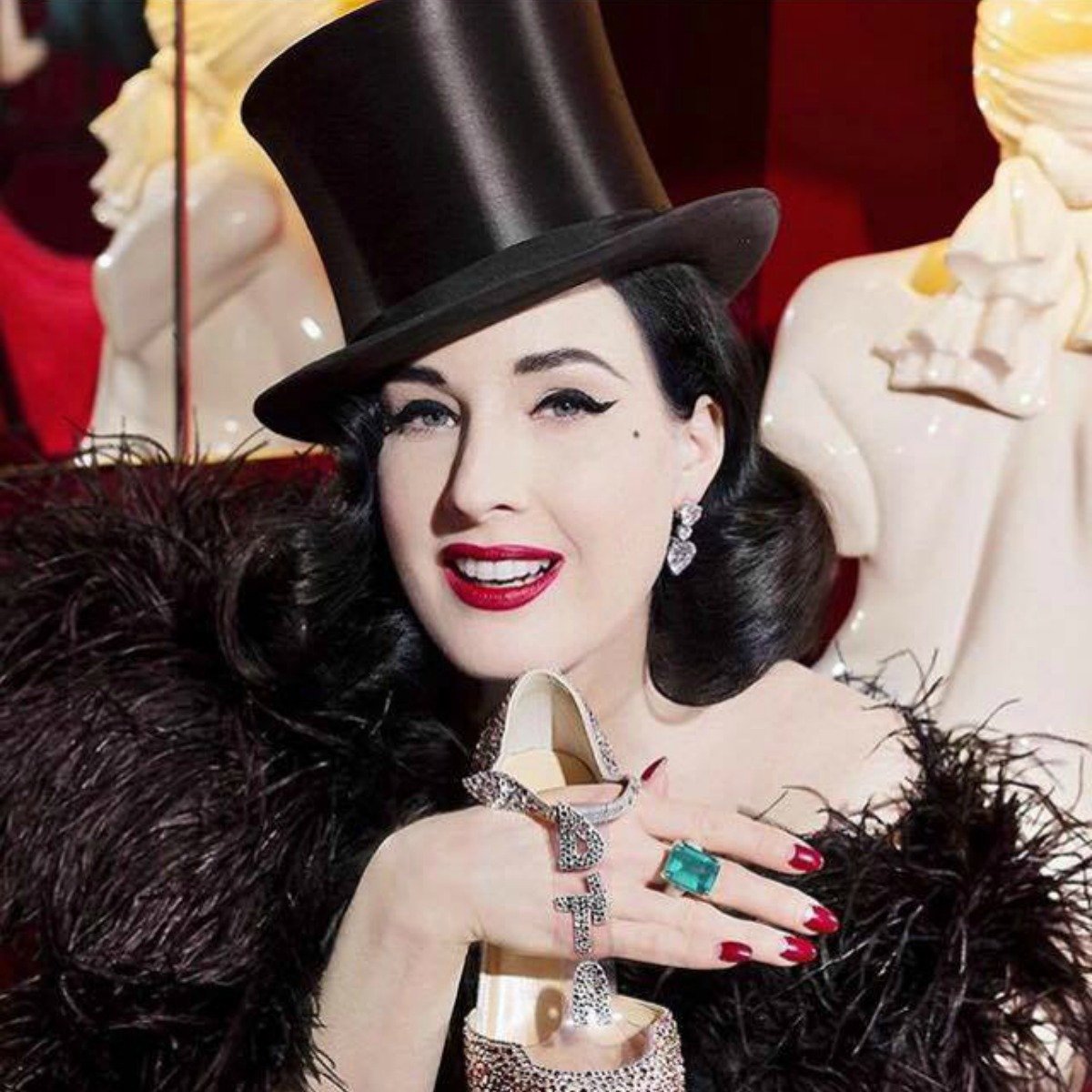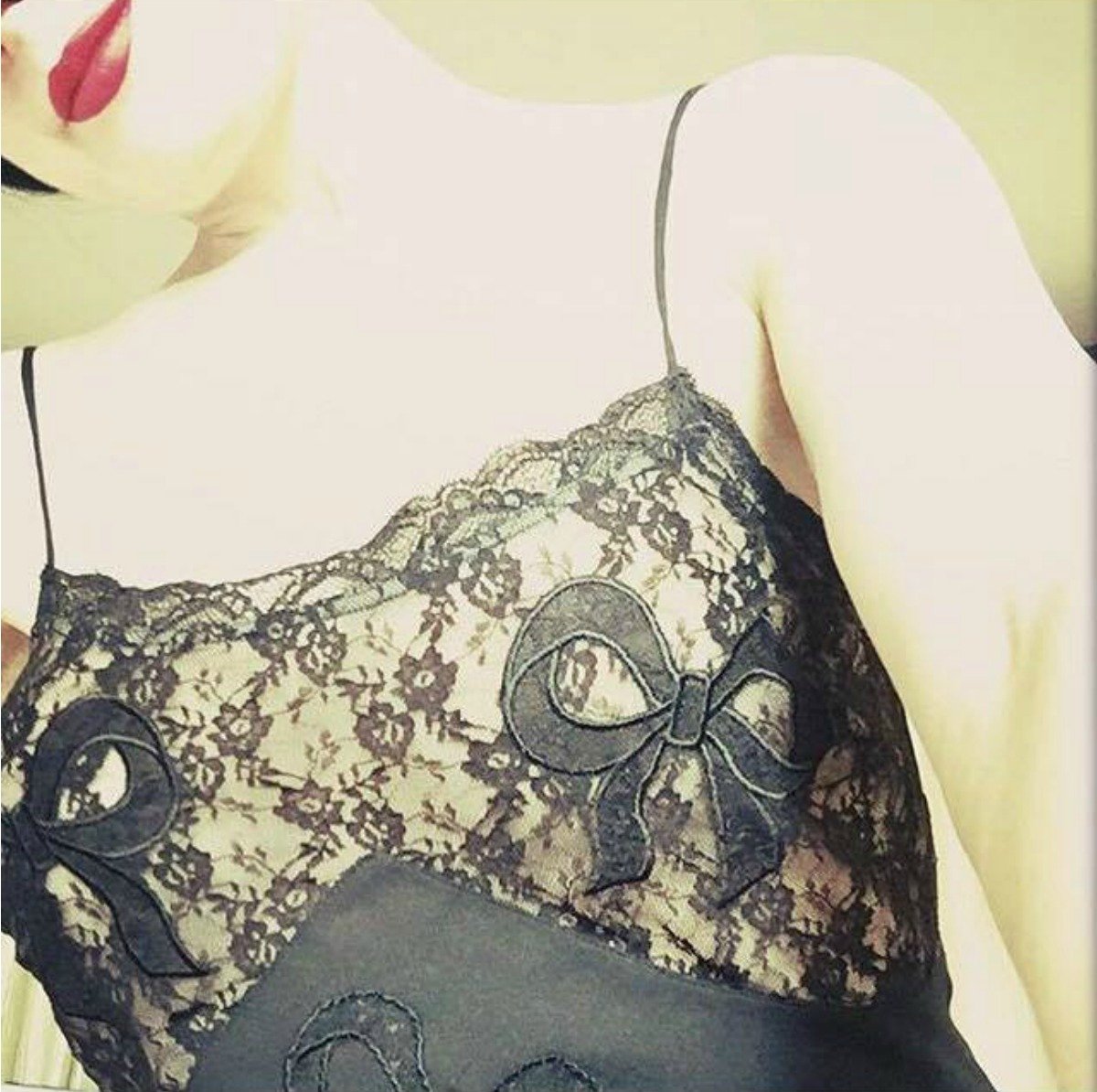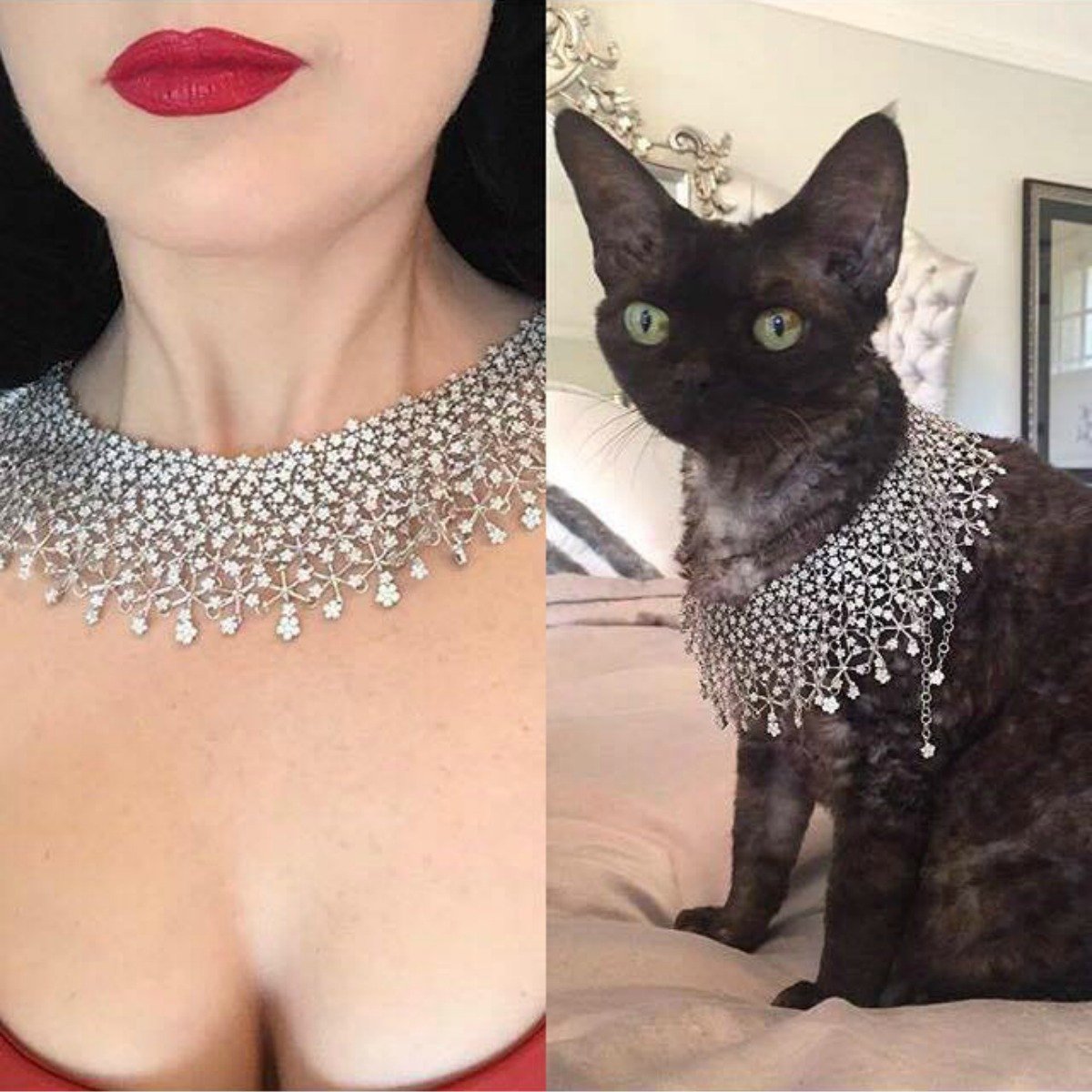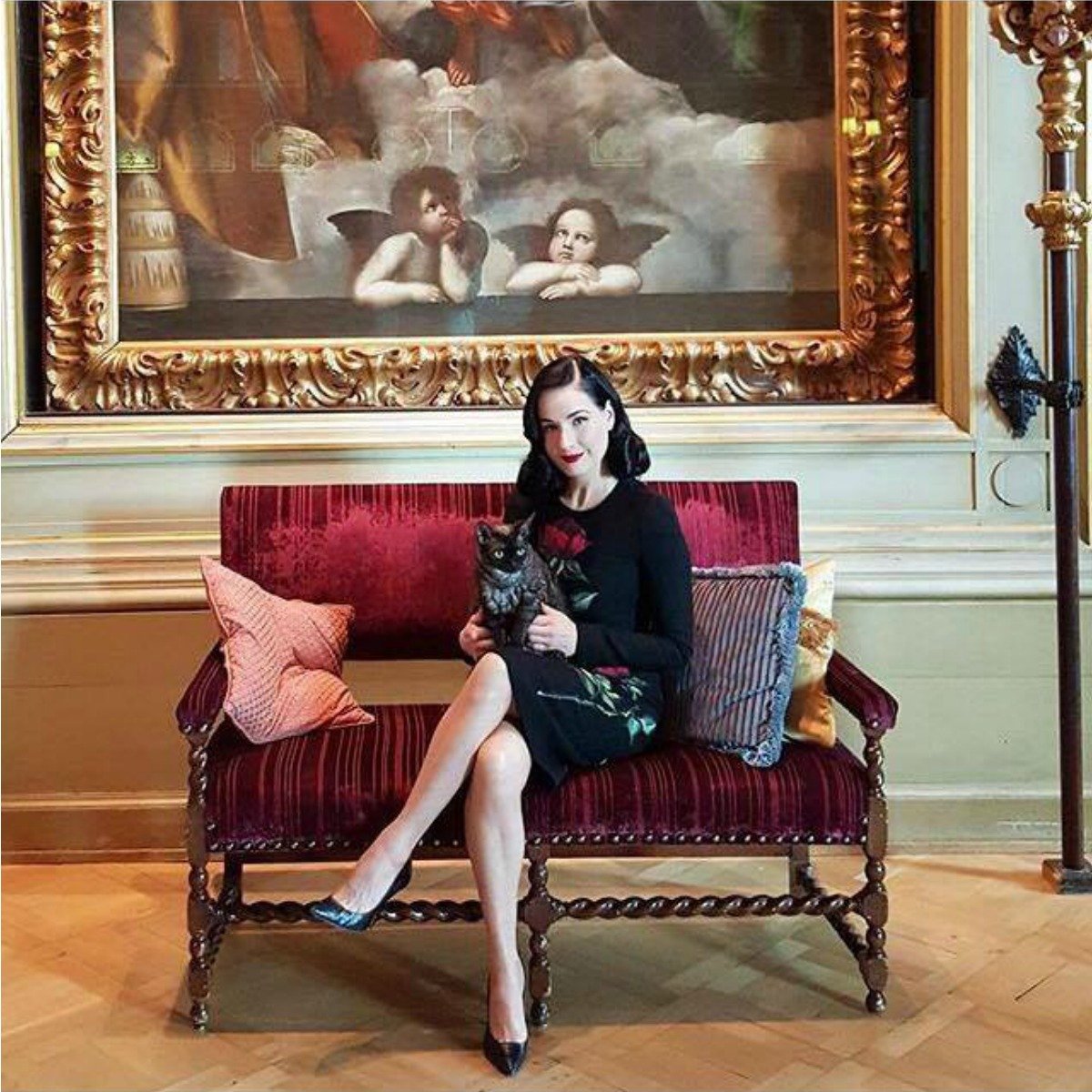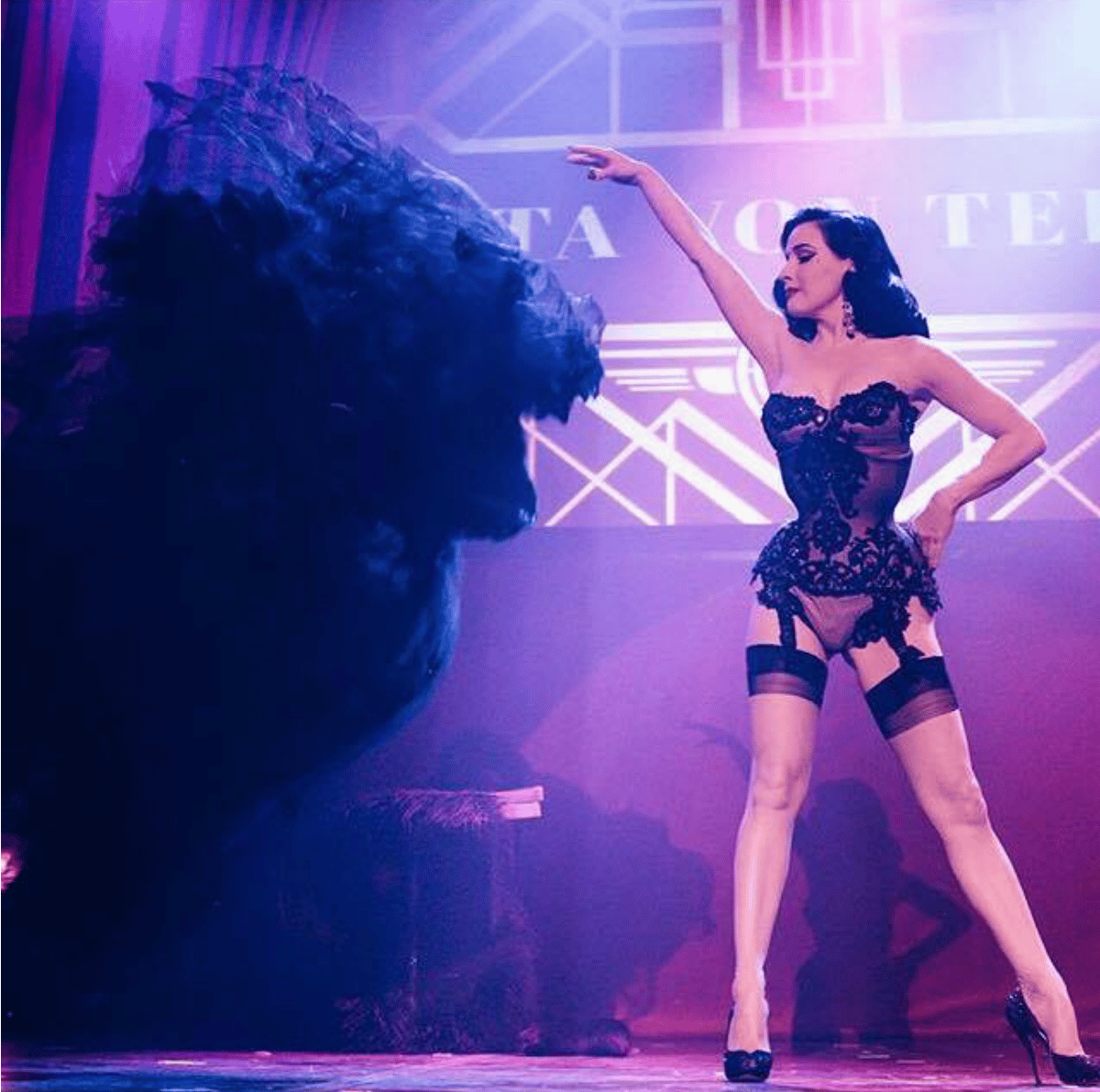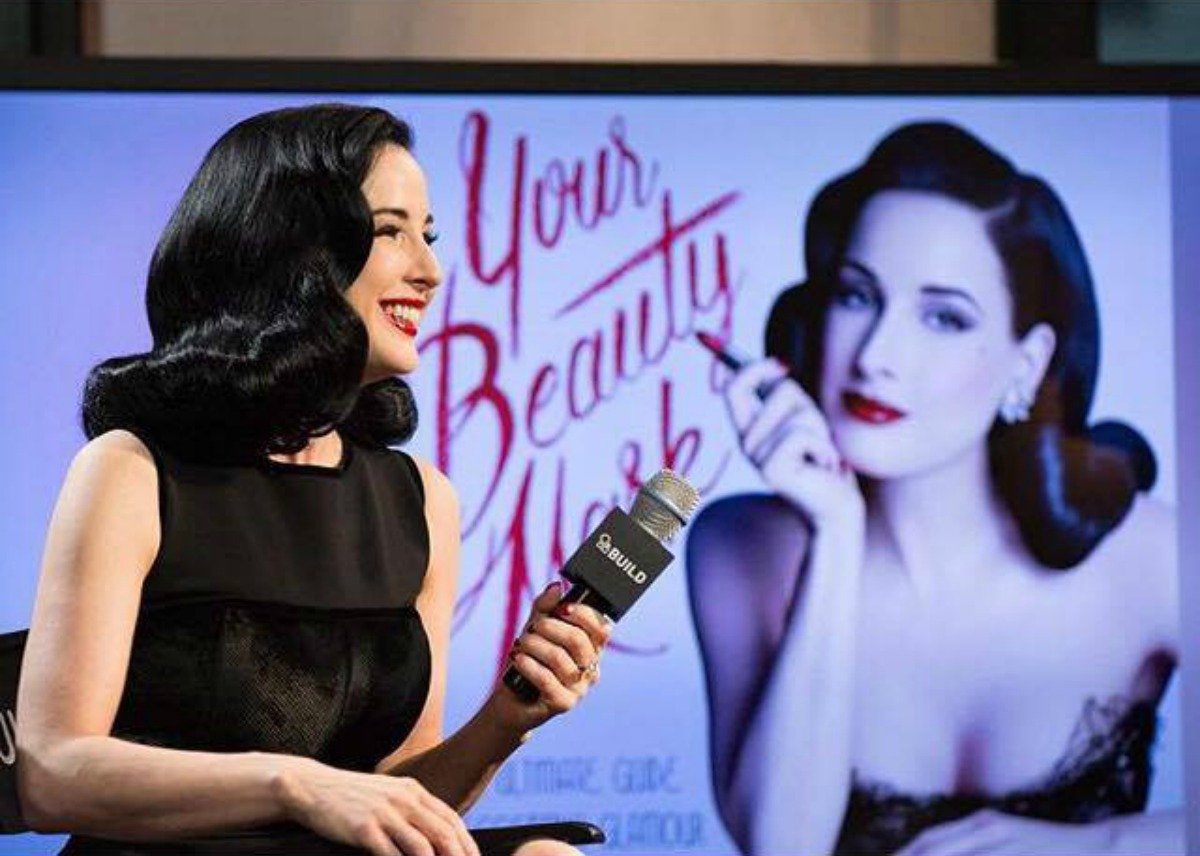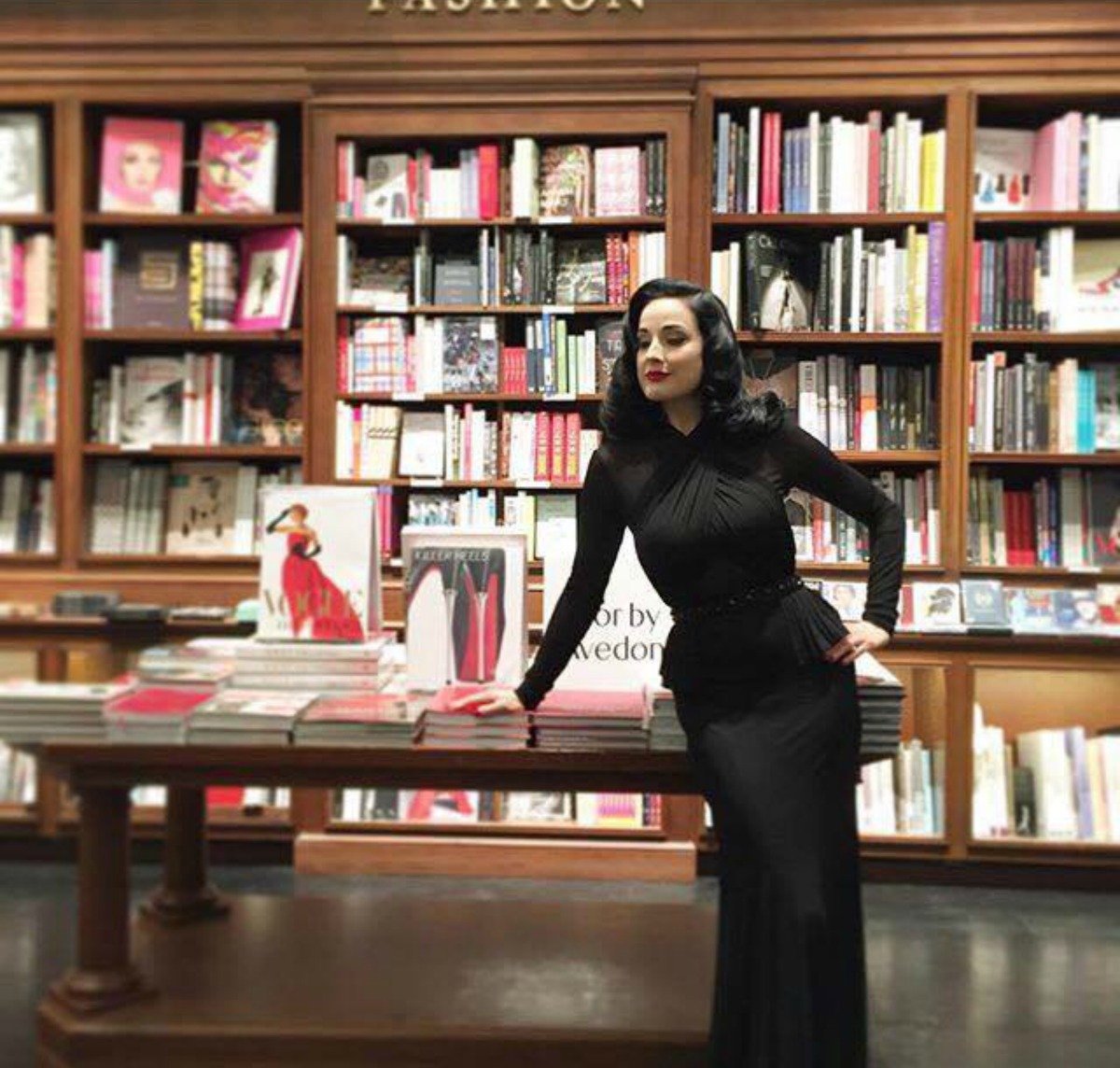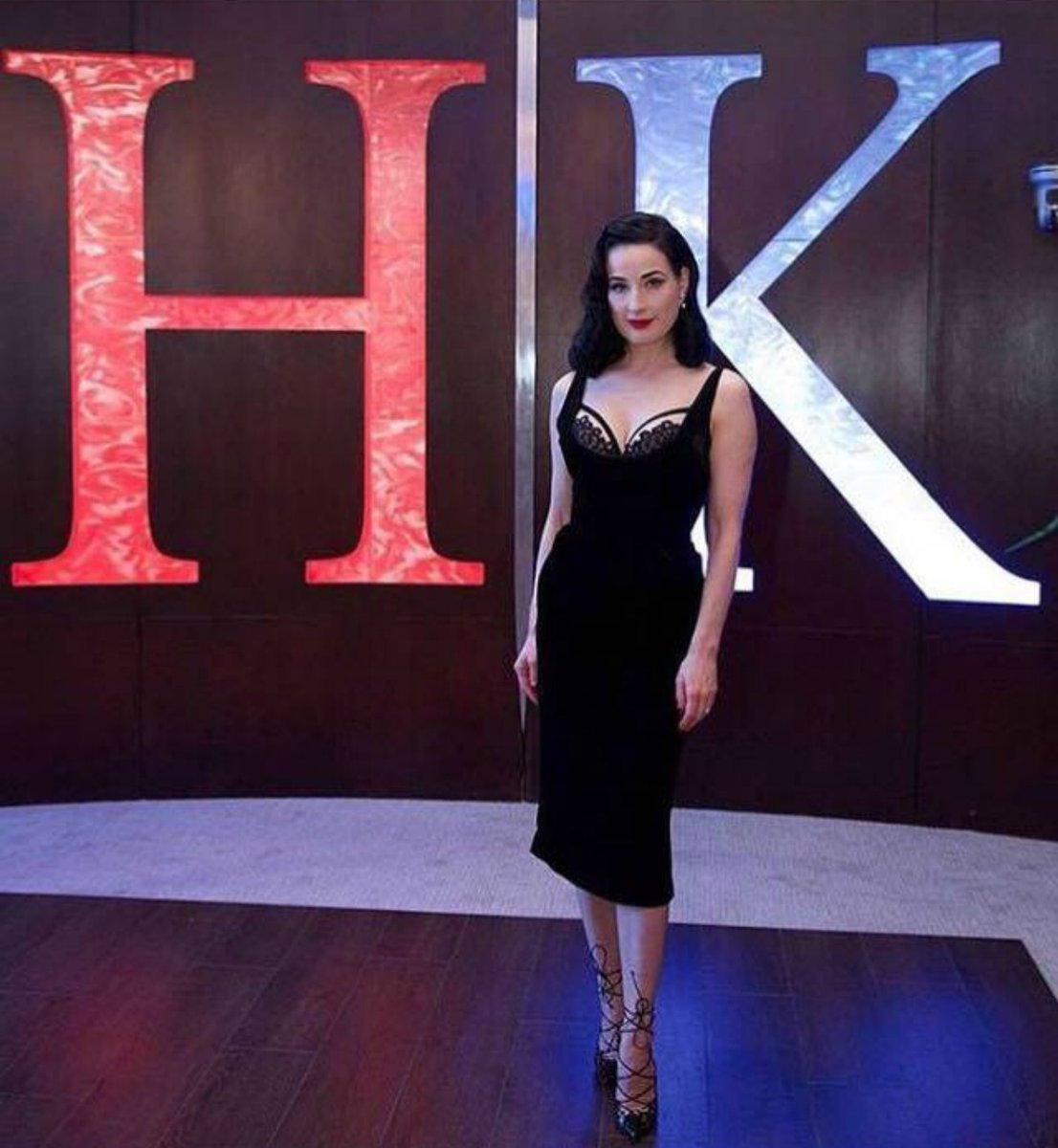 Your red lipstick has been your signature look for a long time now, what are your favourite brands and shades?
"It varies, you know, in my beauty book I have a whole chapter on red lipstick. But Mac Ruby Woo is a good classic red that stays on throughout the day. I also love the luxury experience of a scented, red lipstick from YSL with a beautiful fragrance gold case. I do like the experience of lipstick."

Image: Instagram/@ditavonteese
Equally as famous as your red lip is your winged eyeliner, what's your go-to product for that?
"I like MAC [Fluid Line in] Black Track ($32), it's a gel liner that comes in a little pot with a brush. I keep a pen [liner] in my bag or purse occasionally if I'm needing a touch up on the plane or something, but MAC Black Track has been my go-to for years and I love using it."
As someone who works in beauty, I feel ashamed that I haven't mastered winged liner yet. What's your biggest tip?
"Hold your mirror on a tilt so you can actually see the top of your eye. Try different methods, just because I like to use an eyeliner and a brush doesn't mean it's any better than you using a different kind. Just accept that if it's not perfect, that doesn't mean it's not good. It doesn't have to be perfect.
Image: Instagram/@ditavonteese
"My eyeliner goes from a small cat to a grand cat and sometimes that's because it's a mistake and I keep drawing on it until it ends up bigger and I just accept it and walk out the door. In times where I haven't worn my makeup for a few days or a week if I'm on holiday, or I'm sick and I don't leave the house, I go back to it and it's not as easy. So you can't just say it's a special occasion I want to have eyeliner, it takes practise."
You're the daughter of a manicurist (lucky you!), what's the biggest nail care tip you were brought up on?
"It's the one beauty thing that I don't really do for myself! I like to go and have my nails done, I just don't like doing my own nails... It's the same as knowing how to wash my car - I can do it but that doesn't mean I want to do it."
Some people say you can't be a feminist and also have a love for beauty and makeup (ugh). What are your thoughts on this?
"There are a lot of things I do that some people might deem anti-feminist, but there's a whole new modern feminist movement that is going against all of those old ideas. So whether it's wearing high heels or performing a burlesque show or a strip tease show, you can't really call it anti-feminist any more.
It's really about whether something makes you feel as an individual empowered and it's within your boundaries. It's a narrow-minded person who thinks they can deem whether something or someone is or isn't feminist."
Featured image: Instagram/@ditavonteese