When you meet Marcela Del Sol, you're never sure quite who you're going to meet.
It could be an encounter with Lola, Marcela's fiesty, flirty alter ego.
It could be Bella, an ageing hippy who just wants to take things slow, or Bella's "invisible" twin sister Angel.
It might be Chris, a defensive young man who's determined not to let any other men near "him".
It's possible – although unlikely – that it will be the elusive Plan B, who normally only surfaces when speaking to a psychologist.
And of course, it might be Marcela herself.
On 60 Minutes tonight, the Newcastle resident told host Peter Stefanovic it's almost impossible to describe how it feels when her alter egos take over.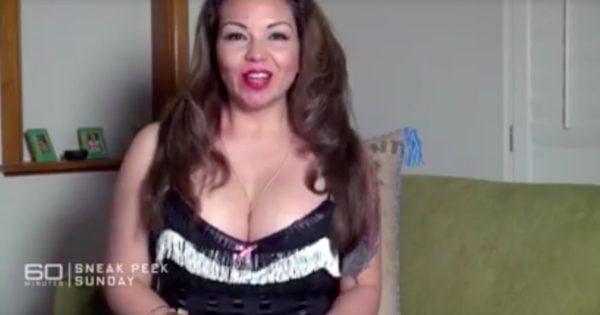 "You have been completely taken over by someone else. Your mind, your body. So it's not that you are able to hear them all talk and you are still you, it's that you just lose yourself. It's just so surreal."
Marcela often finds herself with absolutely no memory of where she is or how she got there - and, more importantly, no idea what she did when she wasn't "herself".
"It's like climbing a set of stairs. So you go one, two, three, and then there's no steps. And somehow, you have to get from the third step to the tenth one."