Funerals should be a time for mourning, a situation where relatives of the departed are on their best behaviour — no matter what their grievances were when they were alive.
Well, it seems that isn't always the reality.
From greedy cousins putting dibs on the deceased's house, to brothers condemning them to hell, these Reddit users described the most disrespectful things they have ever witnessed at a funeral.
1. Bringing up unrelated issues.
There's never a great time to discuss your relationship issues, but at a funeral is probably the worst moment as a friend of one person discovered.
"(A) friend of mine's father died. At the funeral, his girlfriend decided it was a good time to discuss all the problems she had with their relationship," Riddbg-j38 wrote.
"I was right there when he said, 'I'm burying my father. You need to leave.' They broke up a few days later."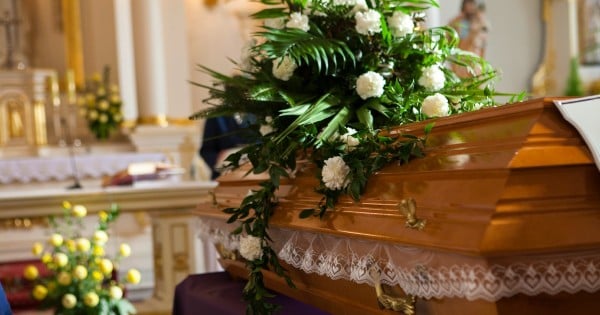 2. Not respecting religious differences.
Redditor Labiologie described very odd behaviour he observed when his mum's boyfriend, an atheist, died recently.
The rest of his family were Baptists and the deceased's brother was not going to beat around the bush about where he believed his brother's spirit had ended up.
"His brother stood up to give the eulogy and said, 'I fully believe in my heart [mum's boyfriend] is now in Hell,'" Labiologie wrote.
On top of this, the family had not respected his beliefs with "gospel music" playing before and after a sermon was given.
3. Trying to take the deceased's property.
Bad behaviour isn't just limited to the funeral. Redditor Sgt_Grumble said before his grandfather's service his cousin "went into his house, put sticky notes on all the things she and her husband wanted".