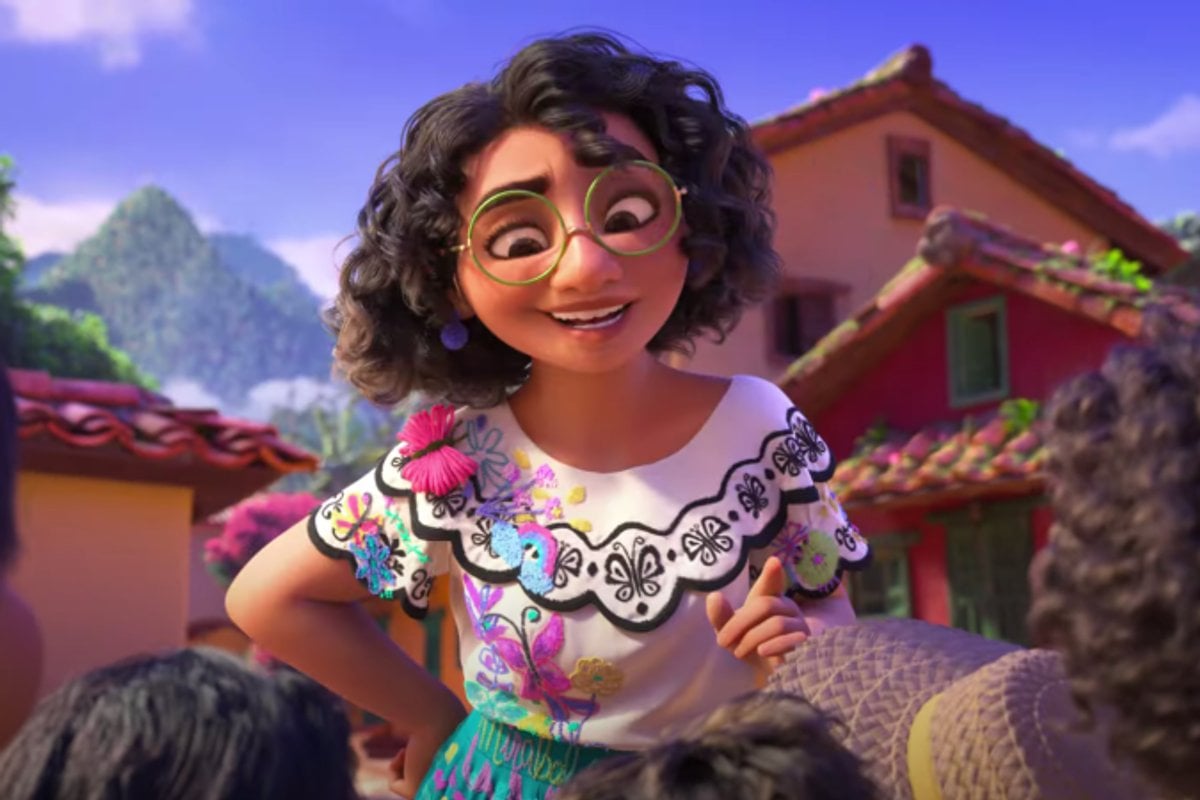 There's a feeling you'll get when you watch Disney's Encanto in the cinemas.     
It's joy. Pure and utter joy. 
Thigh-slapping, dancing in your seat, singing on the car ride home, joy. 
Disney's newest animation, which is in Australian cinemas from December 2 (you can book tickets here), tells the tale of the Madrigals, an extraordinary family who live in a magical house in a place called Encanto, in the mountains of Colombia. 
Watch the trailer for Disney's Encanto. Post continues below. 
Every child in the Madrigal family has been blessed with a unique gift, such as super strength or the ability to heal, except for Mirabel (voiced by Brooklyn Nine Nine's Stephanie Beatriz).
But when the magic surrounding Encanto is in danger, Mirabel realises that she, the 'ordinary child', is the only one who can save it. 
Encanto is a magical adventure for the whole family which celebrates Afro-Latinx culture, music, family, and finding your own place in the world. 
Here's everything you need to know about Encanto before you see it in cinemas:
At its heart, Encanto is a story about families. 
Before the magical setting was chosen, every character in Encanto was imagined; the creators knew they wanted it to be a story about family. 
At its heart, Encanto is a film about big, messy, complicated, loving families, and, in particular, families who have several generations under one roof. 
"We thought it would be amazing to tell a story about not just a pair of characters, but a large extended family," said director Byron Howard (Oscar-winning director of Tangled). "We wanted to celebrate and try to understand how the complex dynamics in big families really work. How well do we know our families? How well do they know us?"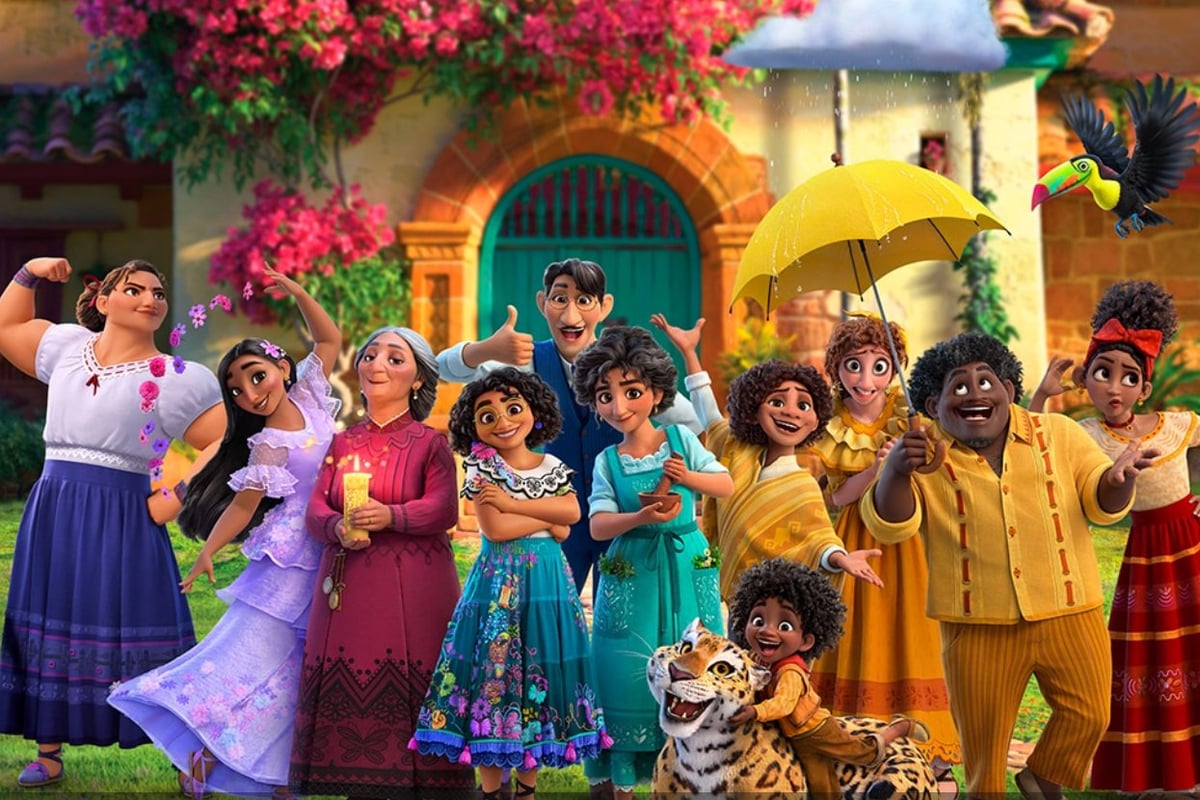 Image: Disney.