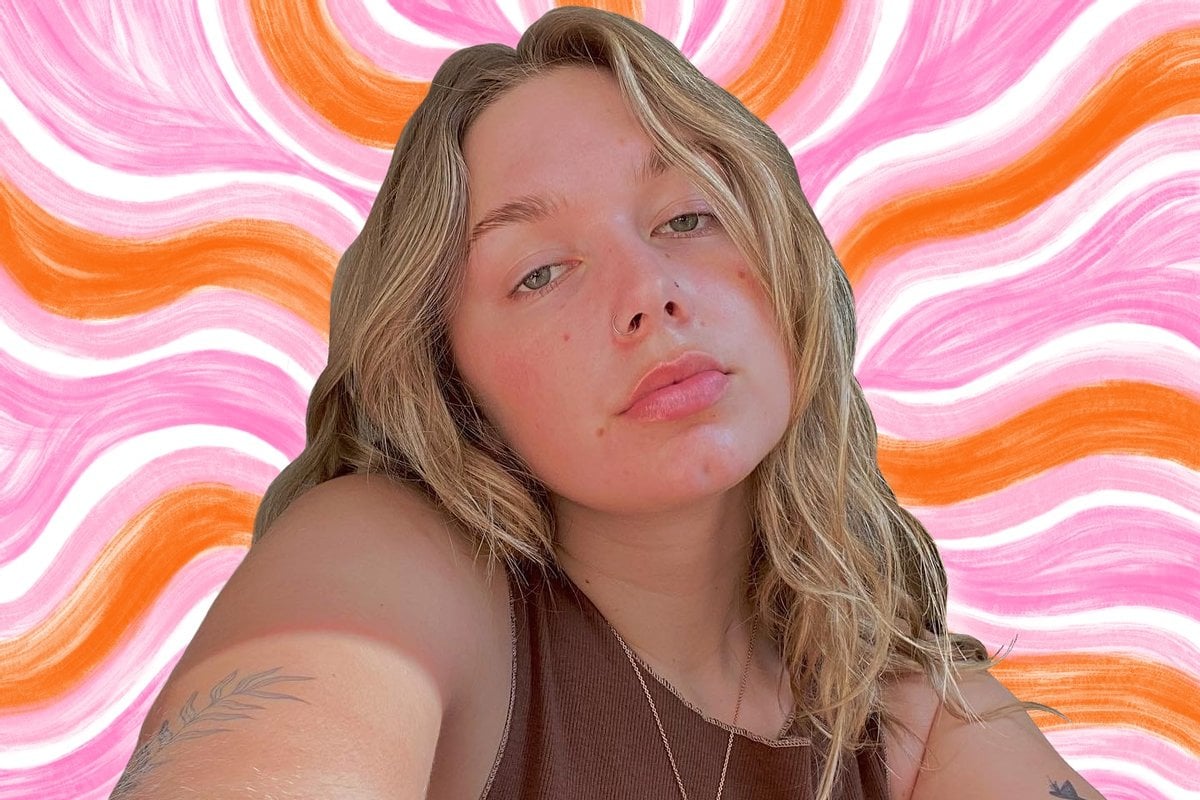 When I was 10, I had a hopeless crush on a boy in my class. Every girl in my class was in love with this boy. He was perfect in every way. Far too popular to look at me, though.
When I was 12, I googled 'lesbian porn' (on the home wifi, sorry dad). I was just curious. But I wasn't gay.
When I was 14, I was in love with a boy who'd never even spoken to me. I'd imagined kissing him, having sex with him, you name it. When that crush materialised into a 'very serious' Year Nine relationship on school camp, I suddenly wanted nothing less than to kiss him. 
Watch: Come on an intimate first date with the hilarious Ben Law: writer, broadcaster, and creator of 'The Family Law'. Post continues below.
I think my excuse was something like 'I don't know how'. This didn't stop him trying. I didn't like being attached to him. After three weeks, I broke up with him. I felt nothing. I still liked boys, though.
When I was 17, on a family holiday, I saw a girl with long blonde hair on the beach. She was the most beautiful girl I'd ever seen. She was German, from what I could hear of her accent. 
I couldn't take my eyes off her. I wasn't gay, though.
When I was 18, I had my first kiss. Some random boy in a nightclub, whose friend filmed the whole thing on Snapchat. I was too drunk to care, but sober enough to know I felt nothing. I still liked boys, though.
When I was 19, I was dancing with a boy at a uni party. I was excited, not because I wanted it, but because I felt like I was finally doing something I was supposed to enjoy.