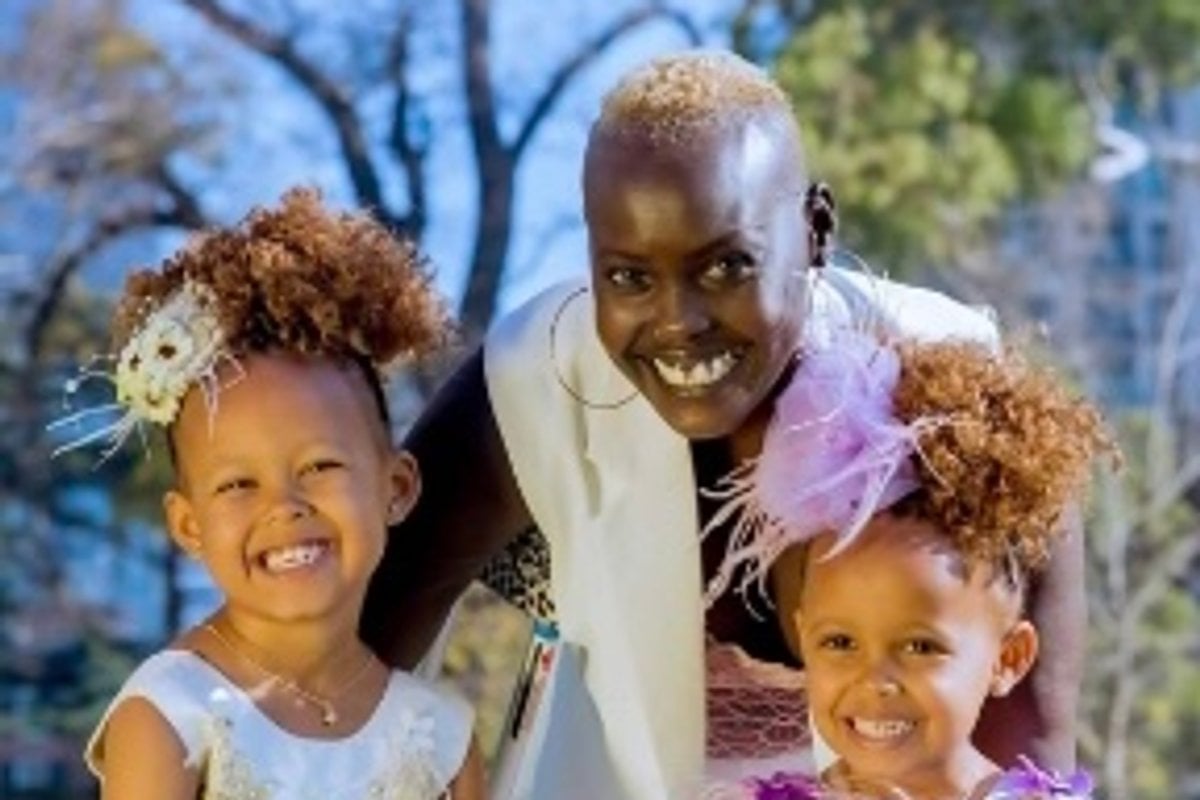 The following story is by Neangok Chair, in an interview with Eliza Hull. This story is just one of several from the book "We've Got This: Stories by Disabled Parents", edited by Eliza Hull.
At just two months old, I acquired polio in Khar­toum, in Sudan. I had a vaccination and the person who gave it to me was a student; unfortunately, they accidentally put the needle into the muscle.
The effects of this didn't show up straight away, but after a couple of days I had a fever and there was excruciating pain in my leg every time my mother tried to move it, so she rushed me straight back to hospital. The medical staff told her I had acquired polio, potentially as a result of the vaccine, and advised that I should use a walking frame to assist me as I learn to walk.
During those early years I struggled to move around, and my gait was uneven. When I was just two years old, medical professionals decided I should have major surgery; unfortunately, they made a mistake, cutting a vein and causing the muscles in my legs to deteriorate.
As a young child I had to use my hands to push my legs and feet to walk. In South Sudan, disability is not really something people feel proud about, but they accept it. My mother is a beautiful, humble person. I am one of eight children, but I am her special girl; she never rejected me or felt ashamed of my disability. Instead, she told me that nothing was wrong with me; she always made me feel included and accepted.
As I grew into a teenager, my disability began to affect my hips, knees and feet. Now my whole right leg is very weak.
In 2001, when I was just fifteen, the Second Sudanese Civil War escalated. I became displaced, but luckily I ended up finding one of my sister's friends, who told me we would need to leave immediately for Egypt. That trip was hot and hard, with lots of trains and travelling by van. My body ached, but I had no other choice; I didn't want to be homeless. I needed to stay safe and protect my life. 
When we arrived in Egypt, the United Nations accepted me as a refugee. But some weeks later, my sister's friend abandoned me. She had met a boyfriend who was able to take her with him to America; she left without telling me.
At this point I had nowhere to go, nowhere to live, so the lady I was sharing a house with took me to the church for help. Luckily this woman had children and needed someone to take care of them. She was such a kind lady and trusted me with her kids. I felt privileged to have that opportunity. Her belief in me as a caregiver enabled me to see that being a parent was a possibility for me as a person with a disability.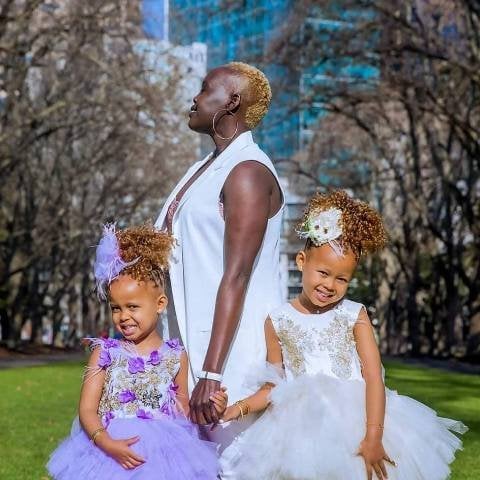 Neangok Chair with her daughters. (Image: Supplied)