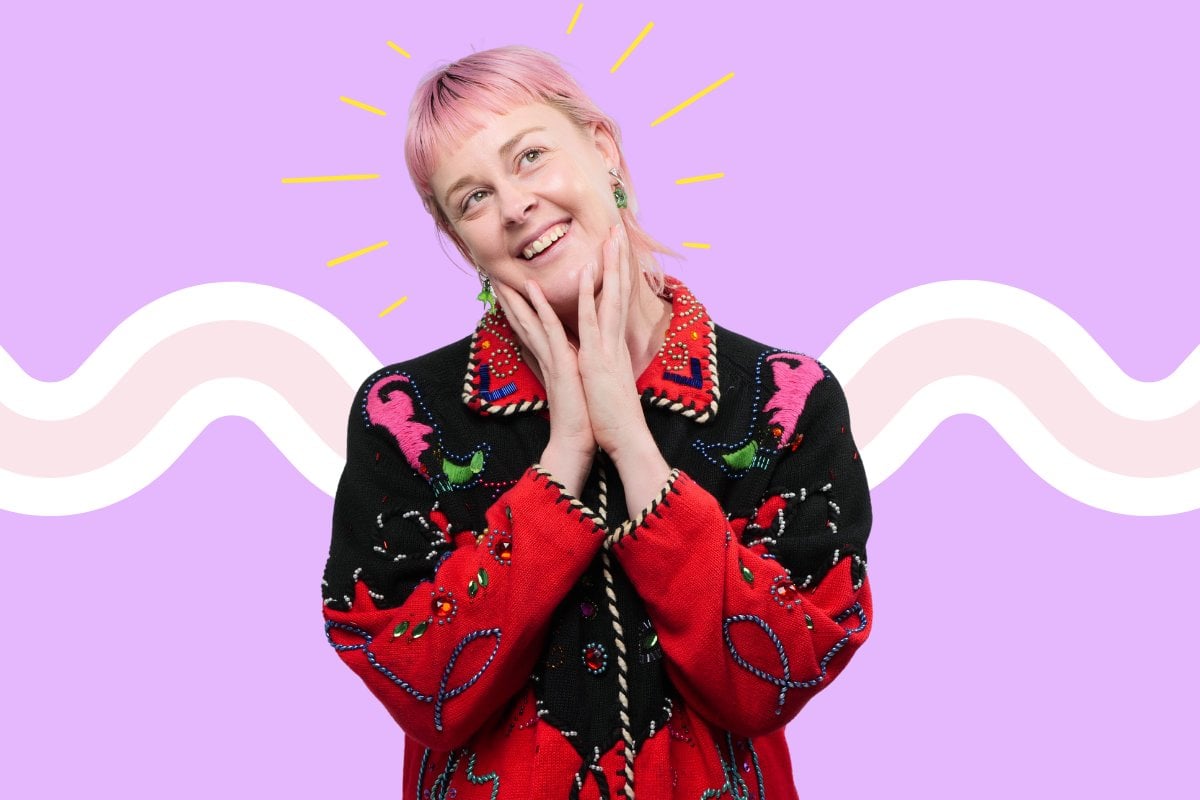 Every year the Melbourne International Comedy Festival hosts Raw Comedy, a national search for emerging voices in the comedy industry. 
Previous winners have included the likes of Hannah Gadsby, Aaron Chen, and Celia Pacquola. This year the honour was shared between Brisbane mother-of-three, Bron Lewis, and 34-year-old disability support worker from Ballina in NSW, Alexandra Hudson.
I was there in the audience. When I saw Alexandra win, I cried.
I have to declare a vested interest in this story. Alexandra was one of my students. 
Watch: Interacting with people with disabilities. Post continues after video. 
I know her story and how hard she's worked. Claiming victory wasn't just a moment for Alexandra; it sent a message to other people with disabilities that the space also belonged to them.
Alexandra has cerebral palsy. She was born a triplet, with a non-disabled brother and sister. For Alexandra, while the accolade was amazing and definitely on her bucket list, it was also about being seen.
"Representation matters," she says. "I never saw myself represented... I would love to make comedy spaces more accessible."
As a comedian myself, I am guilty of viewing my profession from an ableist lens. We all do it. The world is built by able-bodied people for able-bodied people.
It had never occurred to me that Alexandra was more nervous about falling on stage than she was about performing. With 30 years of experience as a standup, I've never had to worry about access, and how that might impact my performance. I just worried people wouldn't laugh.
"I have fallen getting on stage – it's happened a few times," Alexandra reveals. "There have been a few gigs where I needed help with a big step. Once I get up there, if I thought I was going to fall, my whole set might sound weird because I am in a panic state and my muscles are freaking out."
Often, theatres and venues are built with disabled access to the audience area, but no consideration is given for a person with disabilities who may need to access the stage as a performer. This tells us that people with disabilities are passive onlookers, not commanding and in control in an active space.
"If access is difficult for me, it takes away from my performance," Alexandra says. "During my performance, I am often worrying more about getting up and getting off. You just want to come out there and be a strong performer...