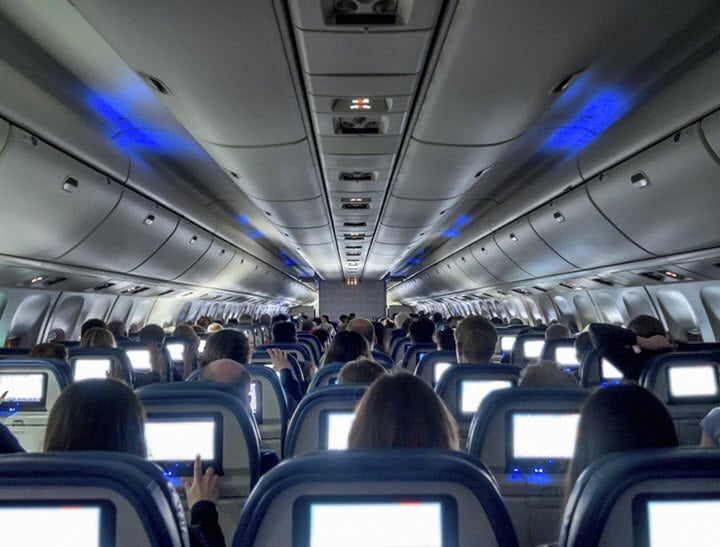 Because planes weren't terrifying enough already.
If you were asked to identify the dirtiest place on a plane, what would you say?
The bathroom? The floor?
If so, you are very, very wrong.
A microbiologist from Travelmath recently collected samples from airports and planes, and found that the dirtiest place is actually your tray table.
You know, the thing you use to eat?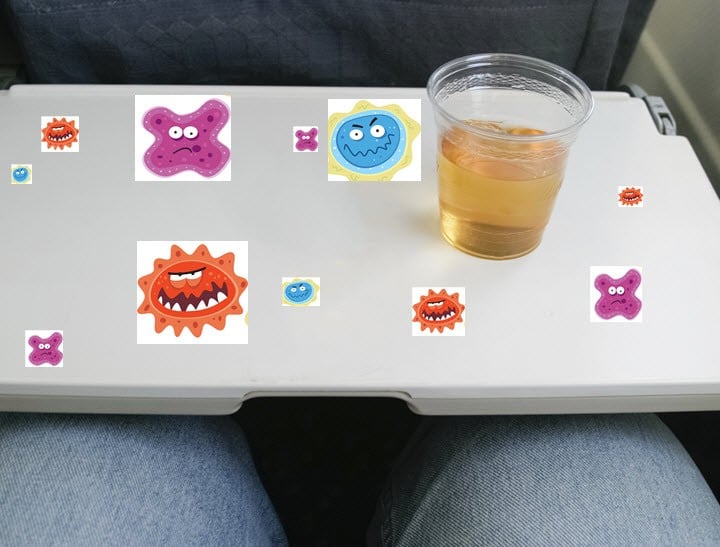 After this, the overhead air vent was a distant second place for dirtiest spot on an airplane, followed by the lavatory flush button in third, the seatbelt buckle in fourth and the bathroom stall locks in fifth place.