I have a theory that our love of the crime genre reveals a lot about us. 
Of course, there are the obvious things.
It tells us we love figuring things out, moving the puzzle pieces around dozens of times in order to make them fit into a picture that makes sense to us.
There's also something in us that loves the 'uh-huh' moment – where all the pondering and thinking out loud pays off because either we get it right (and get to live our Harriet the Spy moment), or that we simply didn't see it coming which means we get to experience something truly magical: an author so skillful that they actually catch us off guard.
But I think for the most part, our love of the genre stems from the fact that crime challenges us in a way that a lot of other genres don't. They're often so brutal and raw that they make us vulnerable in a way that's almost uncomfortable, but entirely necessary.
Why? Because it's in that uncomfortable space that we begin to better understand who we are as humans – our strengths, our weaknesses, and most importantly, what makes life meaningful.
Considering that, I know that my own criteria of what I deem to be a 'good' crime book is a little… selective. Not only does it have to intrigue me the way any book should, it needs to say something bigger about who we are.
So, with that in mind, you have to understand that what I'm about to say is not something I ever say lightly.
Dirt Town by Hayley Scrivenor has got to be one of the best Australian crime books you'll read this year.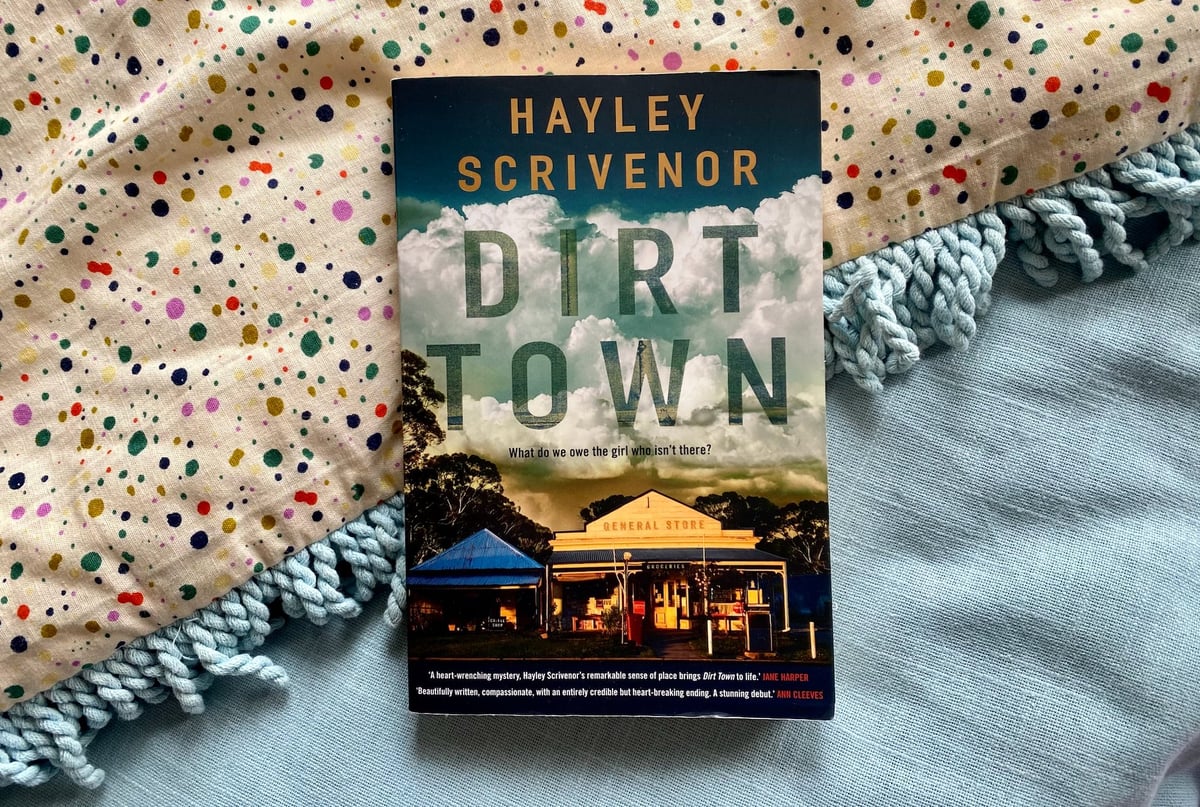 Image: Supplied. 
At its centre is Durton, a small rural town, completely rocked by the disappearance of 12-year-old Esther. Five days later, her body is discovered.