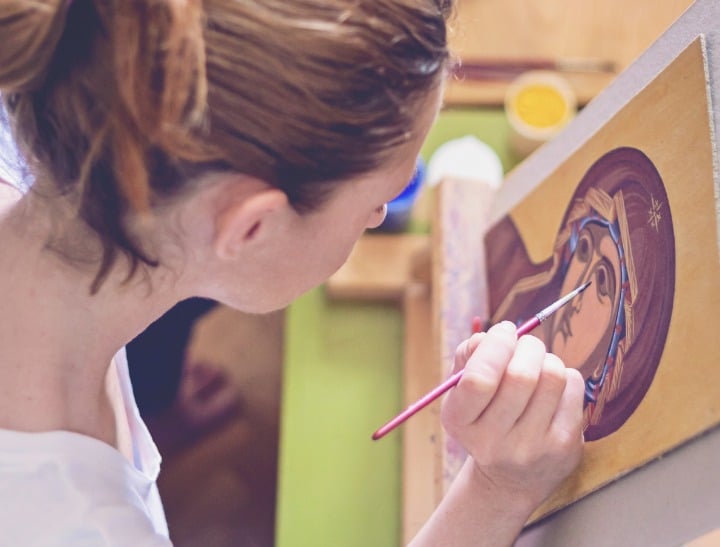 Six years ago a handy man came to our house and stayed for 4 weeks. Well he didn't actually stay with my son and me, but he did visit regularly to do work around the place and have lunch with us sometimes. And one day just as we were about to start eating, he asked if he could say grace.
My 8-year-old son had found the handholding and head bowing odd but did it anyway. The handyman's giving thanks to the spaghetti bolognaise had surprised me too at first but I got used to it during the following weeks and even came to like it.
In his book An Elegant Argument for Spirituality Without God, Andre Comte-Sponville asks if 'Atheists have as much spirit as everyone else; why would they be less interested in spiritual life?'
Why indeed? Although I never really know what people mean when they say the're not religious but that they are spiritual.
I don't believe in God. I never have and most likely never will. After all I come from a family of atheists and communists, muckrakers and skeptics.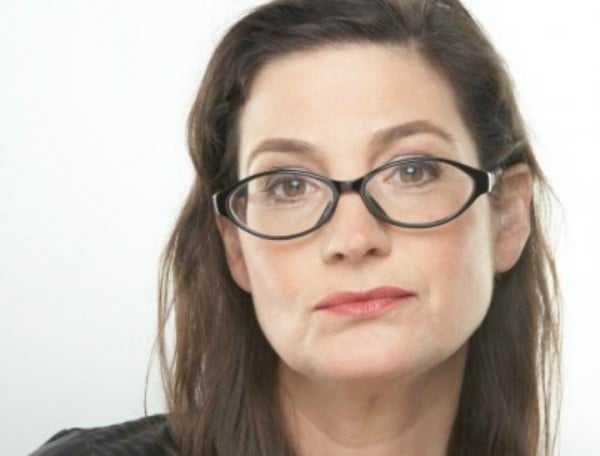 I was 10 years-old and my best friend was preparing for her Confirmation, twirling about showing off the new white flowy dress her mother had made for the big event. I asked her what a confirmation was and she said that 'It's when you promise yourself to God.'
Really? How come she got to give herself to God and dress up like a bride and I didn't. I asked Mum. 'Because she's Catholic', she said 'and just because we're Italians doesn't mean we all believe in God.'
God or no god I still wanted to wear a dress like that, and surely my nonna could make it for me?
But when I asked my grandmother if she could rustle me up a dress like my friend's, with its lace Peter Pan collar, she led me outside and declared authoritatively that 'God was right here in our garden and not in any church.' I couldn't see anything except tomatoes and a chook shed but she seemed so confident that her version has always stayed with me.
Later in my 20s I visited a Tibetan monk. I was lost, depressed and flailing about for meaning and a Buddhist friend suggested it. Why not?
Once in the monk's modest suburban home, he looked up at me from his armchair in front of the telly, ushered for me to sit down and poured me a cup of tea, offered me a Tic Toc biscuit. Then he went back to watching the cricket. Eventually he looked at me again, smiled and suggested I go away and meditate. That was it. Maybe I'm just not wired for religion.
Watch below as Rosemary Stanton speaks about her childhood in the religious sect the Exclusive Brethren. Post continues after video.
In my 30s I discovered the theatre and it seemed that the 'God-shaped hole' within me, as Salmon Rushdie puts it, was filled finally with art. I had found my spiritual home and my tribe at last, and so spent the next 20 years working and living in the arts community.
Today I am in my 50s and the young handyman is looking into my eyes and saying that he will pray for my family and particularly for my ill sister. The he suggests I get down on my knees. I feel silly, but when my knees settle upon the cold tiles of our kitchen floor, I feel something shift inside me. It's as if the mere act of surrender, of supplication has somehow jogged my body memory. I am calmer, stiller, focussed.
I really wanted to believe that the handyman's prayer would make my sister well. But it didn't.
I never heard from him again after that until I received an invite to his wedding. There was a picture of him and his bride-to-be on a small white card that said they were getting married in a private ceremony at the Registry Office but to join them later in their garden and to please bring a plate.
Listen below as Meshel Laurie talks to Susan Carland about religion. Post continues after podcast. 
My now 14-year-old son tells me that in his Comparative Religion class they teach about 'miracles and stuff. I mean, as if.' I tell him that people are entitled to believe what they wish as long as it doesn't hurt anyone else. Parenting 101, I know, but unlike my own fundamentalist atheist parents I'm trying not to influence him too overtly in areas of faith at least.
This week my mother and I picked vegetables from a friend's garden. My mother tugged and snipped at the carrots and parsley, eggplants and silver beet as we filled a large basket with it all, silently.
Later that evening she phoned me. 'I just want to say that when I got home I burst into tears. I don't really know why, but something about picking those vegetables moved me and, I was so overwhelmed that I cried. Anyway…'
I thought of my nonna and I standing in our vegetable garden over 40 years ago and felt the tender tug of three generations of female skeptics who had found god amongst the parsley and eggplants.
This article originally appeared on Radio National.