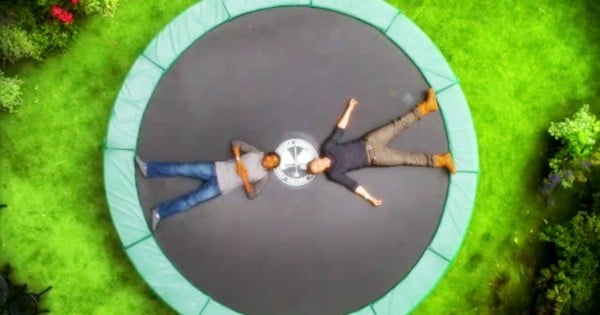 Too long have we spent our Saturday's prepping for the night ahead. Too long have we wasted our time making/correcting fake tan disasters. Too long have we obsessed between different mirrors in an effort to see our 'true' selves; does "this one makes my hair look great, but that one shows me my true skin tone" ring a bell?
It's time. Time to reclaim our Saturdays and dedicate them to the world outside. We know the transition will be tough but don't worry we've got your back.
Here are less-brunch-more-fun ideas for your weekend:
Trampolining.
Harken back to the days of less safety, more fun with a spot of trampolining. Yes, a sports bra is no longer an optional extra but don't let this stop you, you can and will be buoyant again.
There are plenty of places Australia-wide to bounce around but we're keen on Sky Zone in Sydney, Canberra and Brisbane – they even have exercises classes and work events. If you're based in Melbourne, Bounce Inc's what you want to be checking out.
For an added thrill, wear socks.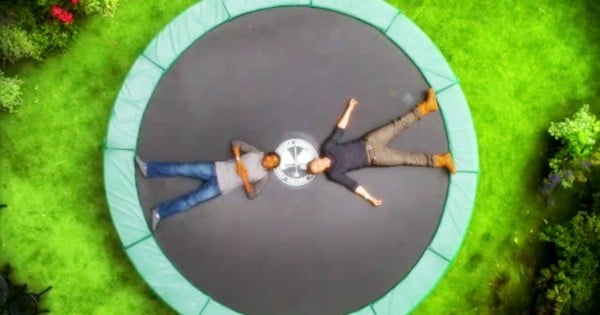 You can and will experience Nirvana again. Image: NBC

Enjoy dancing but sick of the con that is the bodycon dress? No Lights No Lycra is for you.
NLNL has essentially taken 'dance like no-one is watching' to a very literal place. There are no lights, no dresses, no heels and no sideways "is that guy looking at me?" glances. No, it's all about you and your freedom to dance no matter how good, bad or many-limbed your boogie appears to be. Simply don something sweat-proof and shake off the stresses of the week, social nuances be damned.
Trust us when we say you'll be hooked from 'lights off' to 'sweaty, grinning and on the way home'.
Post continues after this video...