Early on Monday morning, or Sunday afternoon London time, the men's final marked the end of Wimbledon for 2017, the oldest tennis tournament in the world.
At Wimbledon men and women, unsurprisingly, use the same tennis balls. You know the ones; they have 'Wimbledon' printed across them and are manufactured by Slazenger. But what most people don't know, is that's not the case at most tennis grand slams around the world.
Serena Williams' fastest serve at Wimbledon comes in at 188 kilometres per hour, 12 kilometres slower that her fastest US Open serve. And it all comes down to the type of ball.
LISTEN: John McEnroe said Serena Williams couldn't beat a man ranked in the top 700. Did he have a point? Mia Freedman, Monique Bowley and I discuss. Post continues below.
The United States Tennis Association said in a statement, "Men and women use the same ball in terms of size, pressure and design. The sole difference is that the men compete with an extra-duty felt ball while the women compete using a regular-duty felt ball."
Although it might seem like a slight difference, experts say that the density of the yellow felt coating can have an enormous effect on speed and ball action.
The purpose of using two different balls is simple: To make the women's game a little faster.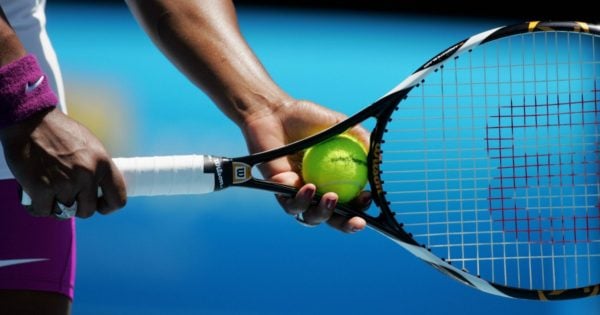 Last year, when Andy Murray was mid-match at the Miami Open, he was mistakenly handed one of the women's balls, distinguished by a red mark as opposed to black.