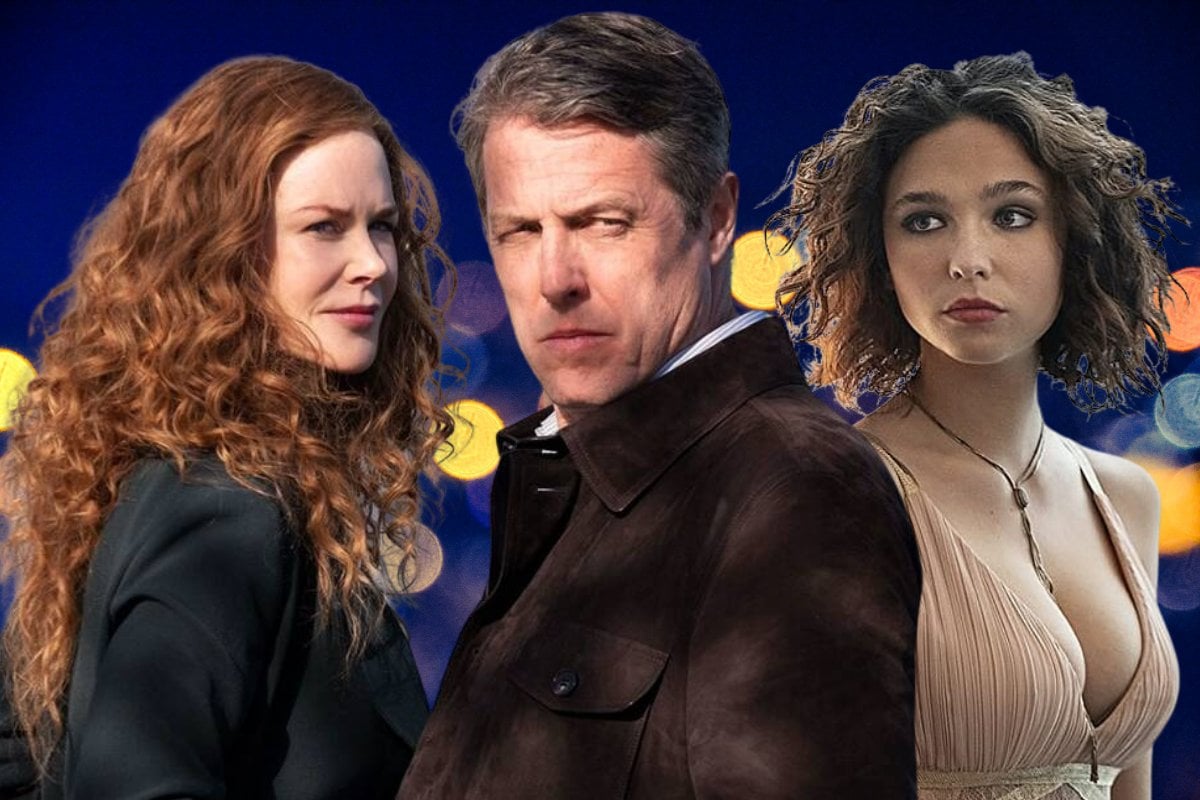 WARNING: This post contains PLENTY of spoilers for episode one and two of The Undoing. 
If you haven't watched The Undoing, read my review, watch the first two episodes and come back to this page afterwards. 
We're already two episodes into The Undoing, Binge's new psychological thriller that's the perfect mix of Gone Girl, Gossip Girl and Big Little Lies. 
We've been introduced to Manhattan therapist Grace (Nicole Kidman), her pediatric oncologist husband Jonathan (Hugh Grant), and their son Henry (Noah Jupe), who attends Reardon Academy, an elite school on the Upper East Side. 
We've also been introduced to Elena Alves, an artist from Harlem, whose son is attending Reardon on a scholarship. 
Watch the trailer for The Undoing. Post continues below.
In the first episode, Grace and Jonathan attend a benefit for Reardon. Grace runs into Elena in the bathroom and notices that the younger woman is visibly upset. 
Elena leaves the benefit and soon after Jonathan leaves citing a work emergency. Jonathan arrives home in the middle of the night and he and Grace have sex. 
The next morning, Elena's son finds her battered and bloodied body in her studio. Jonathan is attending a conference in Cleveland and he's left his mobile at home. 
Grace later finds out that Jonathan was fired from his job three months earlier for having an indecent relationship with a patient's mother. 
That patient? Elena Alves' son. 
Jonathan, who is still unreachable and not in Cleveland, quickly becomes the prime suspect in Elena's murder. Elena's husband also suspects that Jonathan is the father of her newborn baby.